Dear colleagues,
SMU prides itself on delivering a participative, interactive and technologically-enabled learning environment for students. Education technology and the ways our students learn are rapidly changing. Because of the quasi unlimited access to information that our students have, unhindered by physical, geographical or organizational boundaries, our role as educators is transforming at a very fast pace.
You all know that it is one of the three drivers of SMU's Vision 2025 that we want to offer a transformative education for this new generation of students. Therefore we need to continue to innovate in shaping the learning environment. SMU-X and technology enhanced learning are two compliments to our holistic education.
The Centre for Teaching Excellence offers faculty development and teaching innovation programmes, as well as consultation and funding support for educational initiatives to enable SMU faculty to teach with assurance and quality. Their offerings include the Faculty Teaching Forum, the Peer~CARE programme, the annual Teaching Innovation Week, Emergency Preparedness for Teaching and Learning workshop series and the President Incentive for Blended Learning, to name but a few.
Modern educators are viewed as facilitators of thinking rather than pure disseminators of information. It is of paramount importance that their role in the classroom and the learning experiences they create reflect that. CTE's door is always open to those keen to augment their teaching and innovate their lesson design and delivery.
I strongly encourage Schools and faculty to get involved in the programmes that CTE offers, and to collaborate actively with them in education research and in the use of education technology. The rewards to faculty and to our students are manifold.
Professor Arnoud De Meyer
President
Singapore Management University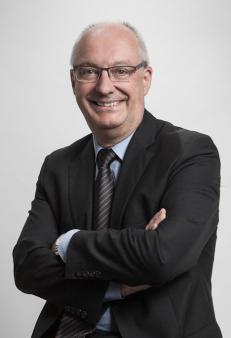 Last updated on 10 Apr 2017 .