CTE assists faculty members with funding and vendor management services to:
Develop innovative digital contents (e.g. learning objects, animations, games, simulations) that promote collaborative learning, critical thinking and problem-solving skills; and
Subscription of e-books / smart textbooks from publishers to support personalised learning.
The announcement on funding support takes place in October each year. Full-time faculty members, instructors and teaching consultants are eligible to apply for the funds. The timeline for the application and project development schedule is shown below. The duration of project funding is approximately one year, and reasonable extension is possible.
For queries about the TEL funding and application process, please contact cte@smu.edu.sg.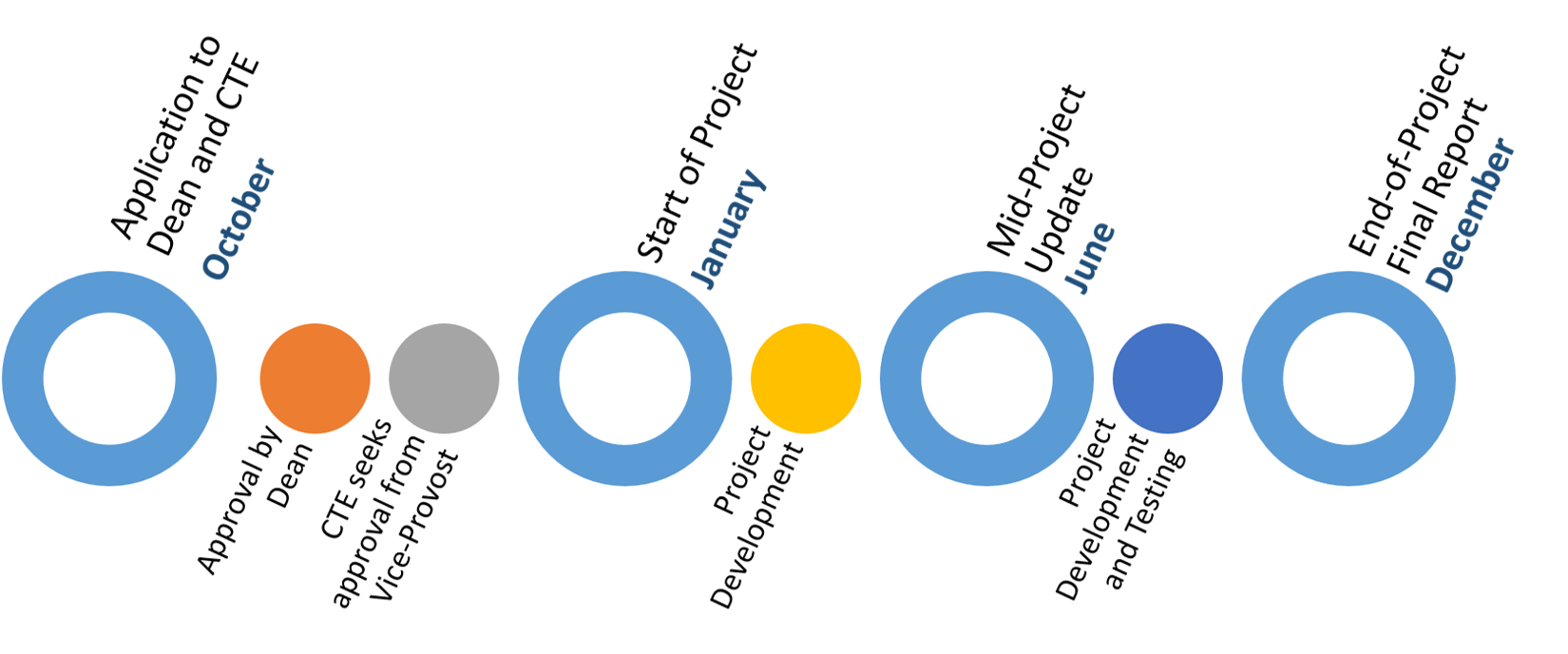 Last updated on 24 Apr 2017 .