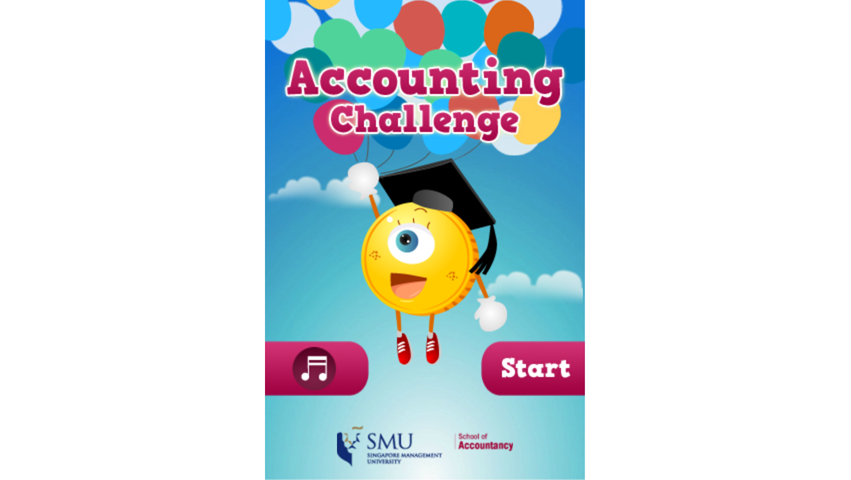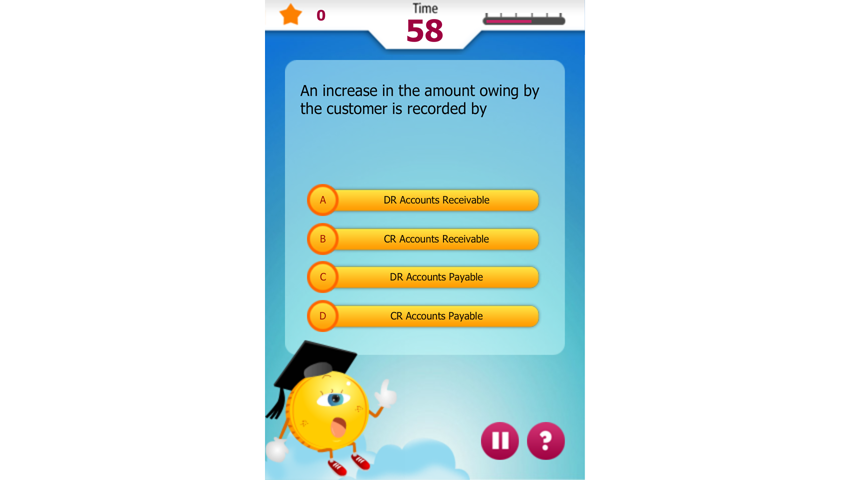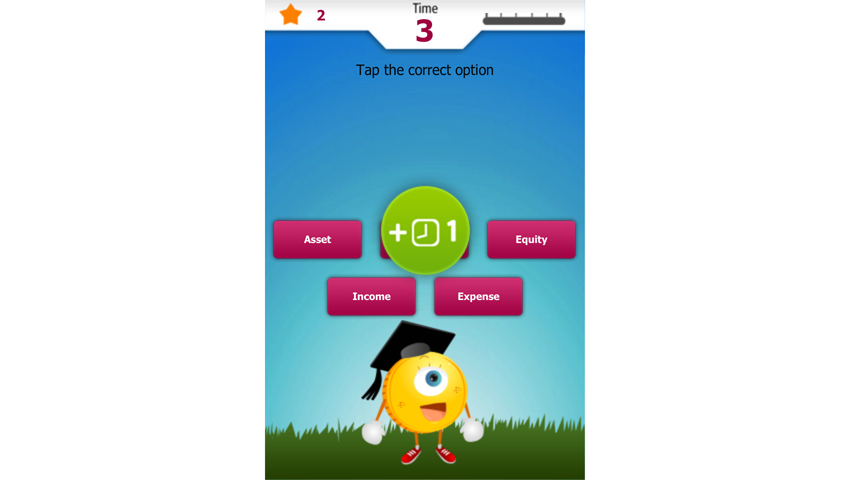 Project Description
The Accounting Challenge (ACE) is a 
single-player 
mobile learning app developed for the School of Accountancy in March 2013. Students enhance their accounting knowledge in an engaging manner by answering questions and answers to score points within a time limit.
The app has two objectives - 1) For new students to Accounting or the general public, it helps to generate recall of basic debit/credit and financial accounting terms. 2) For current and advanced students, it attempts to provide reinforcement through identification and interpretation of concepts.  
A total of 1,000 questions are available in the app. In each attempt, students are given 100 seconds to complete a series of questions and accumulate points.  Each correct answer is awarded two points and for each incorrect answer, one point is deducted. The level of difficulty increases as the game progresses. Students gain more time if they get the answers right within the first three seconds, or through the two bonus rounds, which comprise different question types.
Teaching Strategy
The app is primarily played by students outside of class time (on the way to class or during breaks) to review concepts (which can be done within the app itself) as the game-play is usually completed in 2 minutes or less.  
At the end of the game, students review their responses and the correct answers to the questions which they have answered incorrectly. Through the app's leaderboard, students are also able to find out how they ranked against their peers. This motivates them to aim for higher scores and thus increase their level of participation.
The mobile app won the "Innovative Pedagogy" award in an international competition in September 2013. The competition was organised by CEEMAN, an established international association that promotes the quality of education and innovations in teaching.
Click
here
for more information.