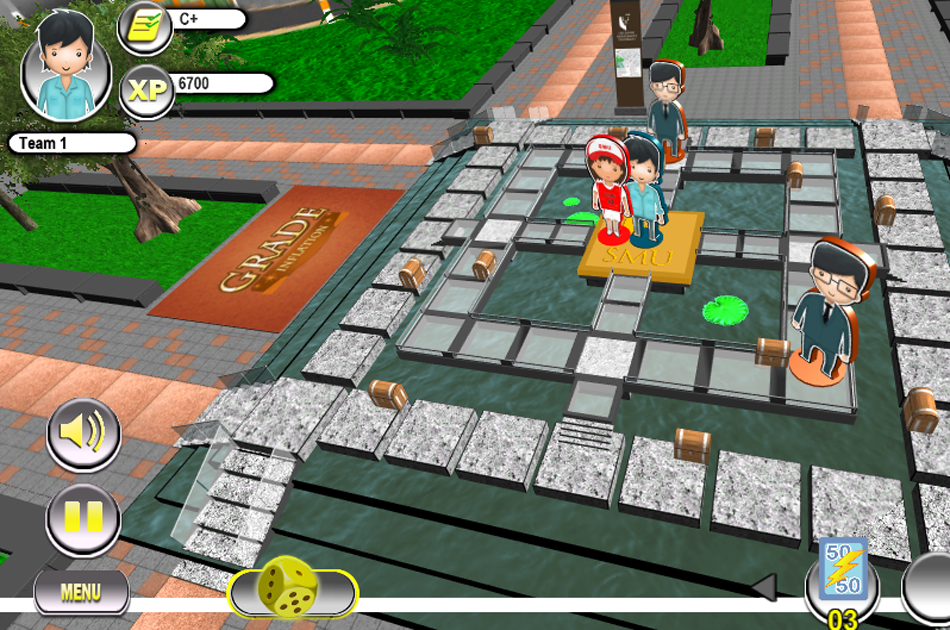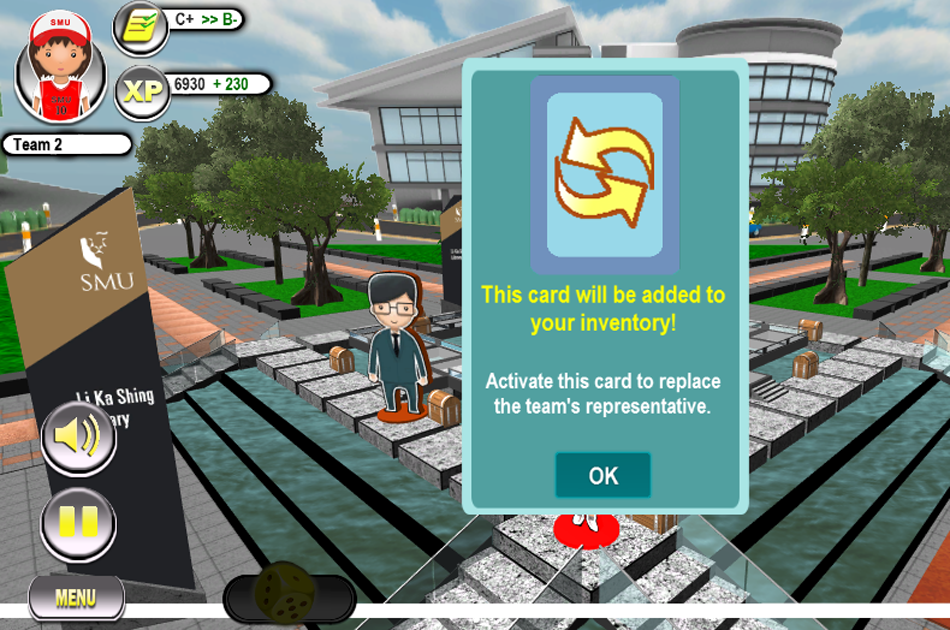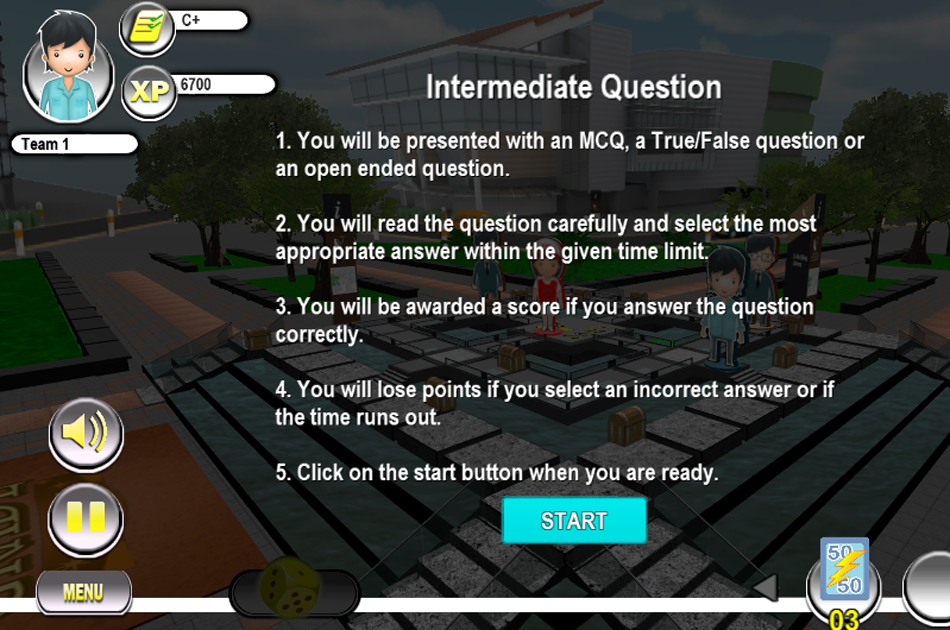 Project Description
The GIGAME is an electronic roll-and-move board game initially developed for the Law of Torts course. Students roam through a virtual SMU and earn points through correctly answering questions (MCQ, True/False, open-ended questions) of increasing levels of difficulty. The game can be played as a single-player or multi-player mode. In the multi-player mode, students can play as opponents or collaborators.
Teaching Strategy
The game can be played outside of class time, either as a form of revision for the topics learnt or preparation for future classes. The instructor also used the game in class for students to practice and revise materials.
Click
here
to read about the faculty member's motivation to innovate and impact students' learning through technology.