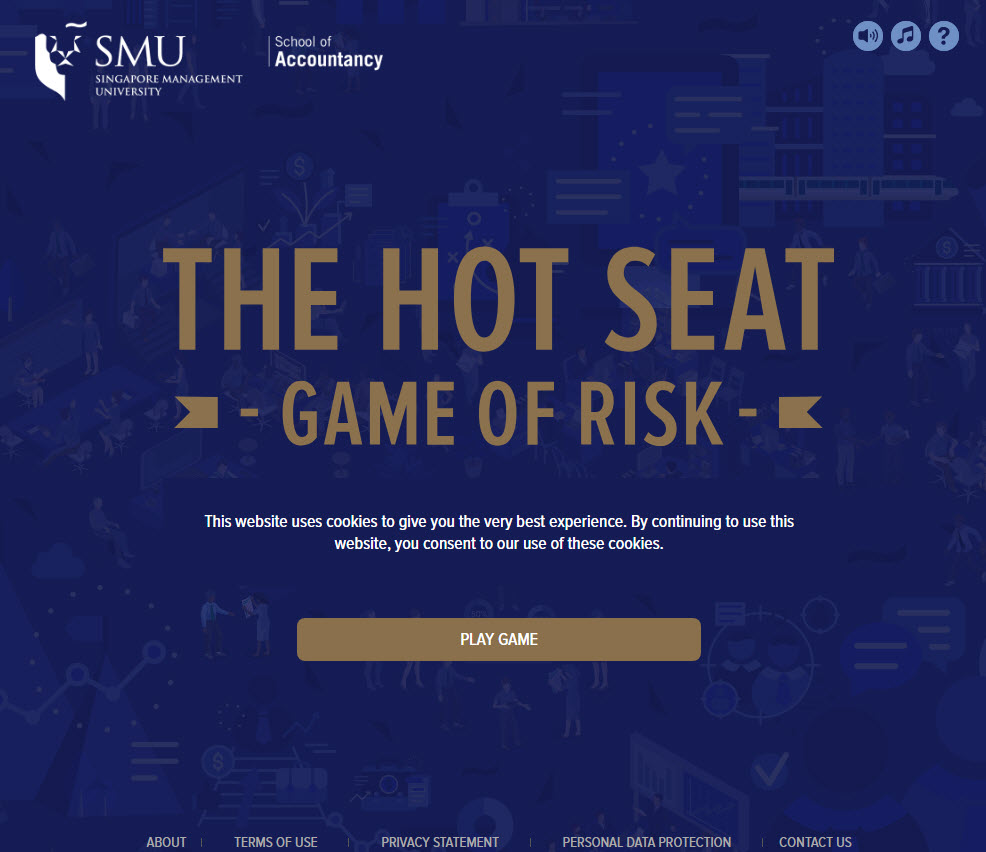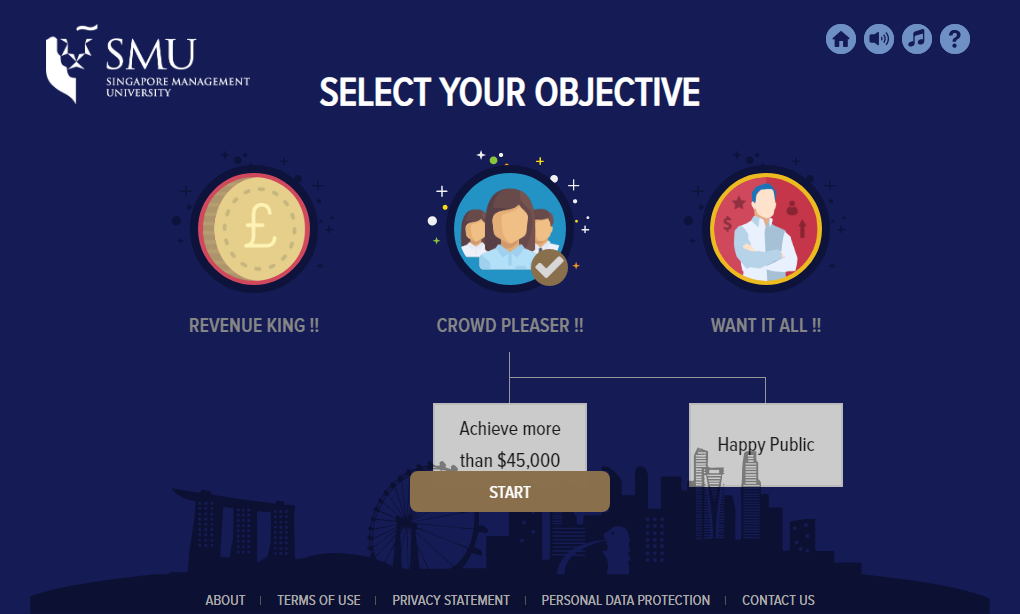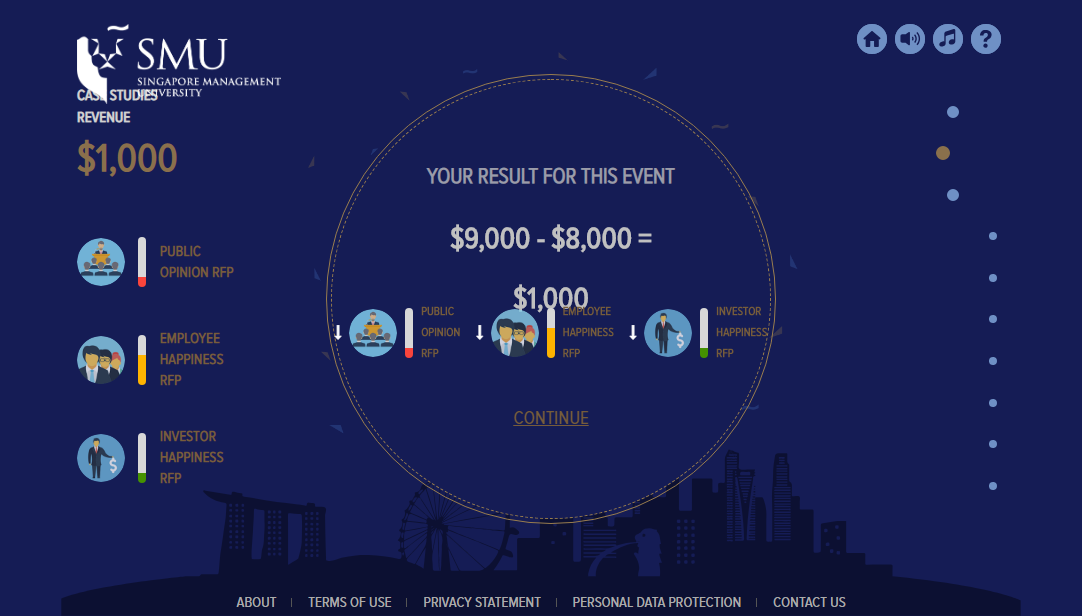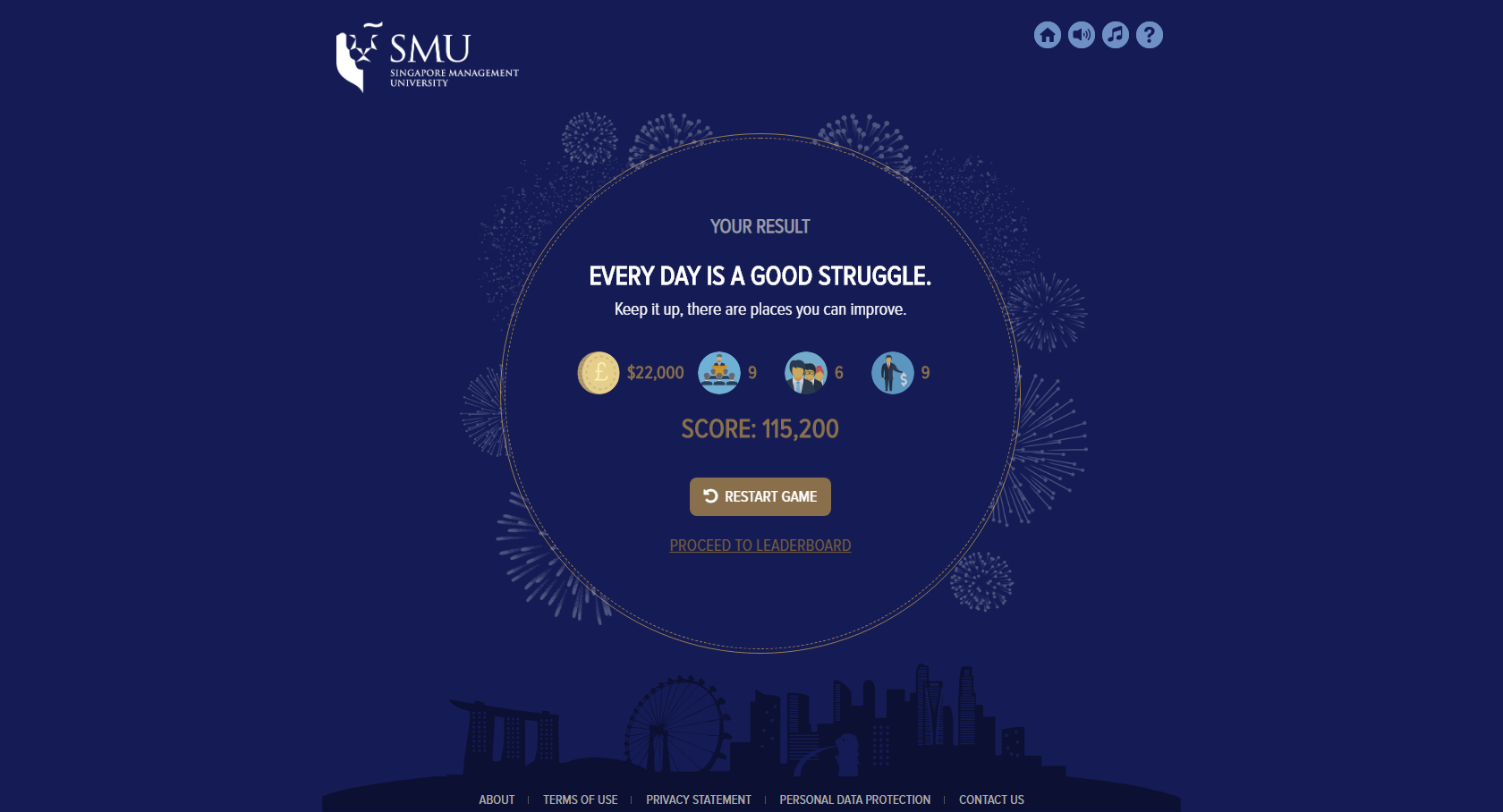 Project Description
Hot Seat is a digital single player turn-based strategy game for PC, Mac, iOS and Android platforms. Players take on the role of a CEO in Stamford Food Limited.
Players have to manage their "assets" over 4 areas – (A) Public Opinion (B) Employee Happiness (C) Investor Happiness (D) Company Revenue At the start of the game, players set themselves a goal based on how difficult they want the game to be. They have to raise the value of their company based on the 4 assets above. The game takes place over 10 situations.
During each situation, players will be presented with questions and a list of options. Their choice of options will affect the results of each of the 4 categories above.
At the end of the game, depending on the objectives players chose at the beginning of the game, they will get a summarized feedback of their results and the choices they made.
Teaching Strategy
The game is complementary to case-based teaching and adds more flexible experiential learning opportunities for students.
The key learning objectives include understanding: The multi-faceted nature of risks facing companies in the context of an uncertain environment. The appropriate risk responses to address risks. The risk-reward implications in business decisions.
Upon completion of the game, students should be conversant with key nature of risks and make risk-based decision in the creation and preservation of corporate values. The instructors will cover the content in class and students will be able to use the game to reinforce their understandings of the concepts. 
For access to the project, please contact CTE at cte [at] smu.edu.sg