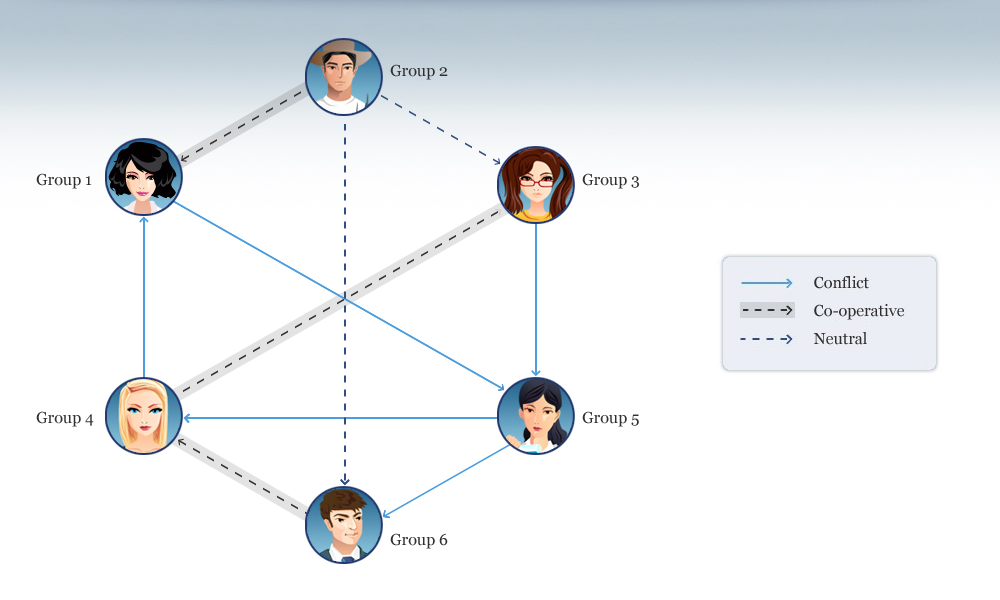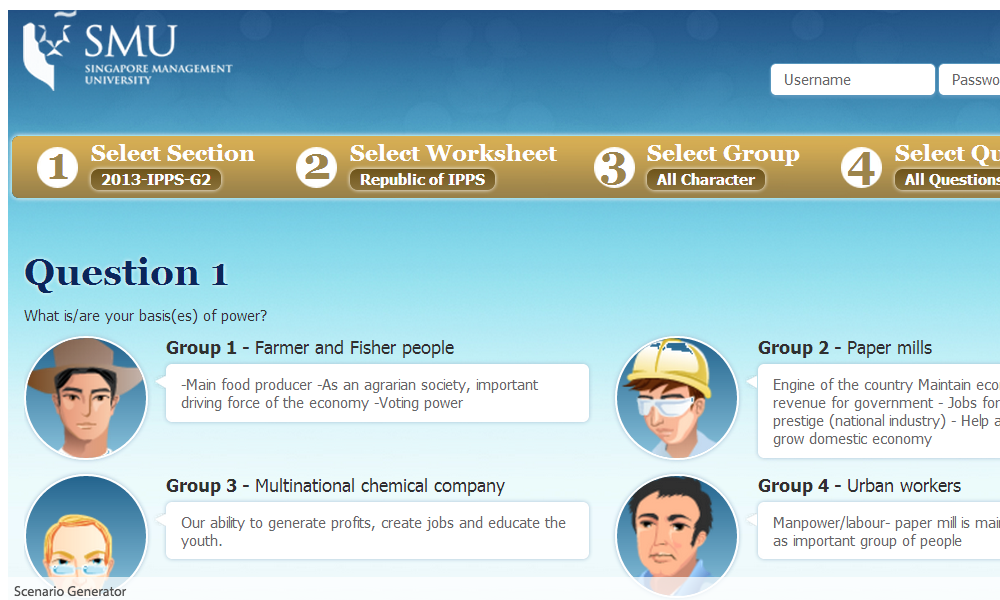 Project Description
The Scenario Generator is a team-based simulation which allows students to collaborate online in groups. The instructor is able to create a fictitious scenario within the system and assign students to different roles within that scenario. Each role is assigned questions and is required to specify their status to other roles. The instructor can also customize different questions and create sub-scenarios based on the responses to those questions.
Teaching Strategy
Students are required to log in to the simulation prior to class to collate their ideas on different topics and questions. The simulation is then used again by the instructor in-class to generate discussions among students.
Click here to
read
about the faculty member's motivation to innovate and impact students' learning through technology.