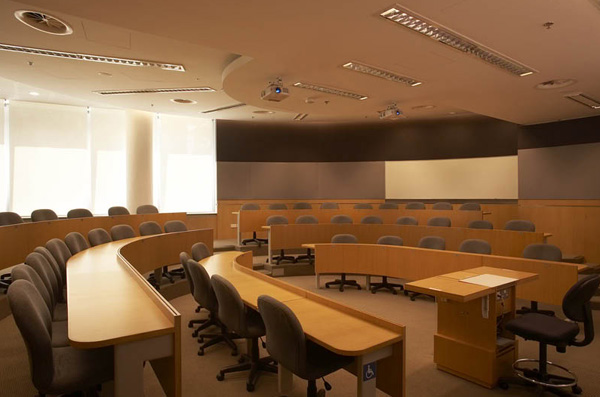 The Emergency Preparedness for Teaching and Learning (EPTL) Programme prepares instructors and students for online teaching and learning, in the event of unforeseen emergency situations or prolonged school closure where there are no face-to-face lessons.
INFORMATION FOR FACULTY MEMBERS

Starting AY2018/2019 Term 1, SMU faculty members are required to implement an EPTL lesson via the WebEx platform for at least 45 minutes for at least one section per academic year. The stipulated minimum duration of 45 minutes serves to ensure a meaningful online learning experience for SMU students. Faculty can, of course, engage the class in a full 3 or 3 ½ hour WebEx lecture cum discussion. One possible arrangement for a short WebEx session is to engage students online via WebEx, followed by meeting the class face to face for the remainder of session.

Faculty members who joined SMU on or after 1st January 2017 are required to attend an EPTL workshop and implement a synchronous WebEx online lesson by end-December of the following calendar year. For example, faculty members who join SMU on 1st July 2018 shall fulfil the requirements by 31st December 2019. They will indicate the preferred EPTL implementation week for the upcoming teaching term through the Teaching Preference Survey sent out by the Office of Registrar.

To support faculty who wish to find out how peers engage their students in an online environment via the WebEx platform, CTE has developed a set of WebEx best practices e-bulletin and a quick guide for easy reference.

The WebEx best practices e-bulletin can be downloaded at the following link.
The instructor quick guide can be downloaded at the following link.

Make-up Classes for Public Holidays
For make-up classes due Public Holidays, Instructors are allowed two options of doing make-up classes: (i) online teaching (through online delivery via WebEx) ; or (ii) in-class teaching arranged by the Office of Registrar.

EPTL Committee
The committee was set up in December 2014 to provide strategic leadership in steering and implementing the EPTL measures in SMU. It comprises of representatives from each school including the Centre for English Communication (CEC), CTE, and IITS. For queries, please contact your school representative. Click here for the list of committee members. 
 

INFORMATION FOR STUDENTS


Students are informed about the EPTL Programme at the start of each academic year. Students are responsible for ensuring that their laptops are equipped with the necessary hardware and software for online learning that are supported by IITS (such as the eLearn learning management system and WebEx).

The student quick guide can be downloaded at the following link.