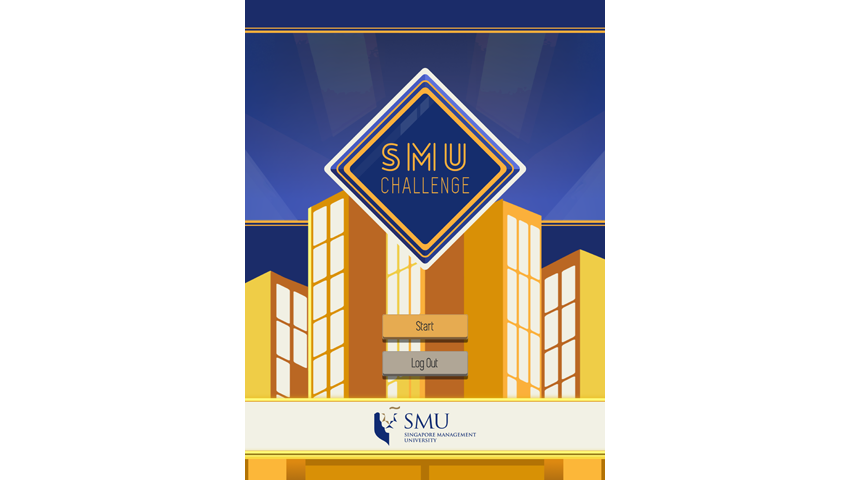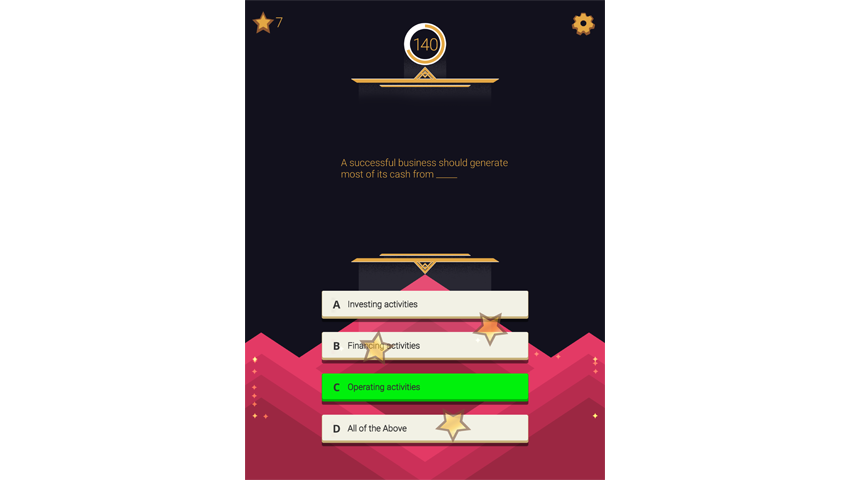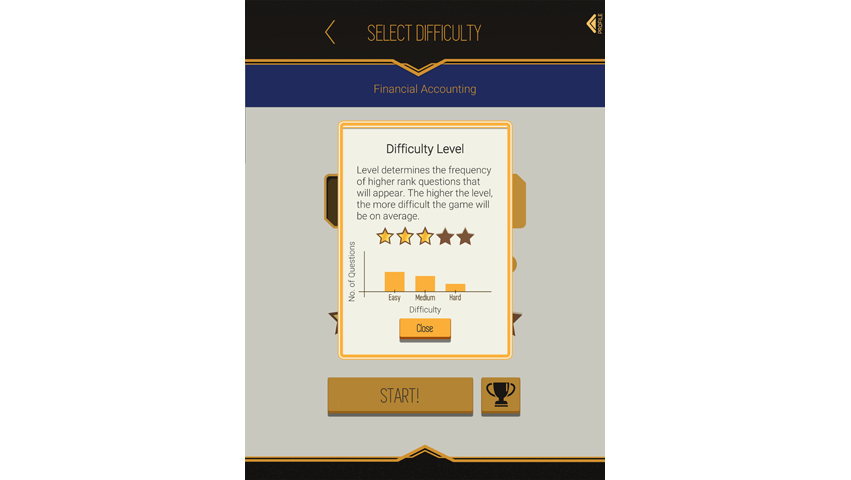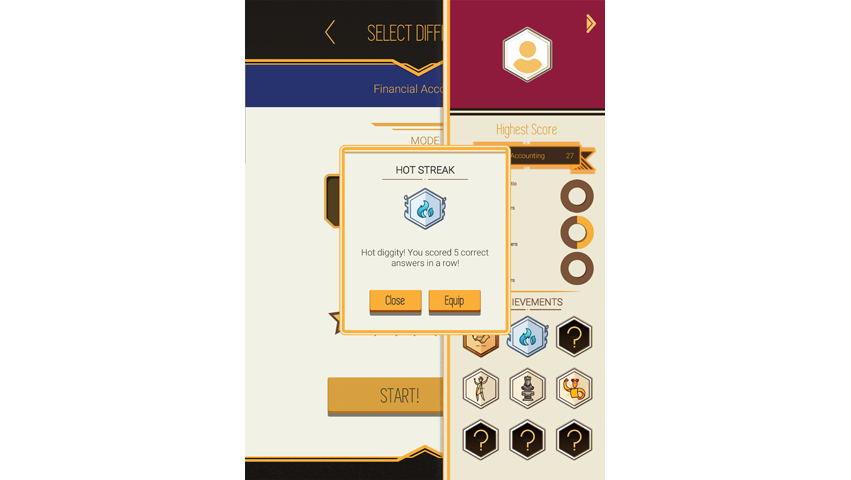 Project Description
The SMU Challenge is a mobile trivia game app (an update to the previous SMU Accounting Challenge ACE Game) where faculty can upload questions and have students compete and answer them via the app.
The primary motivation and purpose of using this game are for personalized learning with self-paced digital tools and to learn more about the subject matter in an engaging way. As a single-player digital simulation game, the game is designed to be a fast-paced mobile game that tests students' knowledge using basic questions. Students have to answer a series of multiple-choice questions within a specified time limit. Each correct answer is two points and if the student manages to answer 3 consecutive questions, a fever mode is triggered with the chance to earn more points.
They can also gain more time through the three different bonus rounds, which comprise different question types. They are also able to review their responses to learn from their mistakes, post their scores to a Leaderboard and send challenges to other players.
The app has two objectives - 1) For new students to the topics or the general public, it helps to generate recall of basic concepts and terms. 2) For current and advanced students, it attempts to provide reinforcement through identification and interpretation of concepts. 
Teaching Strategy
The app is primarily played by students outside of class time (on the way to class or during breaks) to review concepts (which can be done within the app itself) as the game-play is usually completed in 2 minutes or less.  
At the end of the game, students review their responses and the correct answers to the questions which they have answered incorrectly. Through the app's leaderboard, students are also able to find out how they ranked against their peers. This motivates them to aim for higher scores and thus increase their level of participation. The app also features a challenge mode where students can challenge one another for a higher score.
Faculty members can also access a Content Management System to set up questions and download statistics for the game.
Awards
ACE has won multiple international teaching awards.
It was awarded the 2015 American Accounting Association (AAA) Innovation in Accounting Education Award, sponsored by Ernst & Young. This is one of the most prestigious teaching awards by AAA. The annual AAA award is intended to encourage innovation and improvement in accounting education, and submissions are judged by their innovation, demonstrated educational benefits, and adaptability by other academic institutions or to other situations. This is the first time in the history of the AAA that the award had been presented to professors of a university outside of USA.
ACE was also awarded the 2017 AAA Jim Bulloch Award for Innovations in Management Accounting Education, sponsored by the Institute of Management Accountants (IMA). This award aims to recognise and reward faculty members who have created or written innovative pedagogical practices or curriculum materials in the area of management accounting.
ACE was also awarded the 2019 Howard Teall Award for Innovation in Accounting Education (Joint-Runner Up) by The Canadian Academic Accounting Association, 2014 Bea Sanders/American Institute of CPAs (AICPA) Teaching Innovation Award (Honorable Mention) and 2013 CEEMAN Champion Award for innovative pedagogy. It was also shortlisted for the 2014 and 2016 Wharton‐QS Reimagine Education Award. As at 31st January 2021, ACE was downloaded 39,000 times, spanning 90 countries.
For Instructors who wish to utilize SMU Challenge in their classes, please contact
cte

[at]

smu.edu.sg
Download the app here