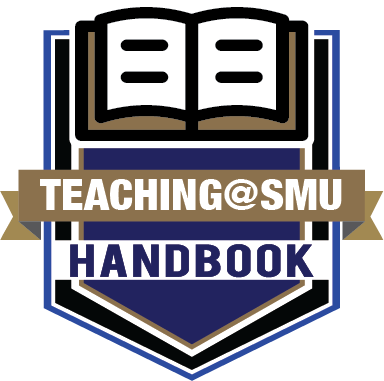 Teaching@SMU Handbook
The Teaching@SMU Handbook (Undergraduate) is prepared by the Centre for Teaching Excellence (CTE) with input from various offices. It provides useful information about the university's policies on academic matters, as well as the available resources and support.
The handbook is updated twice a year. The current issue (November 2018) is available here.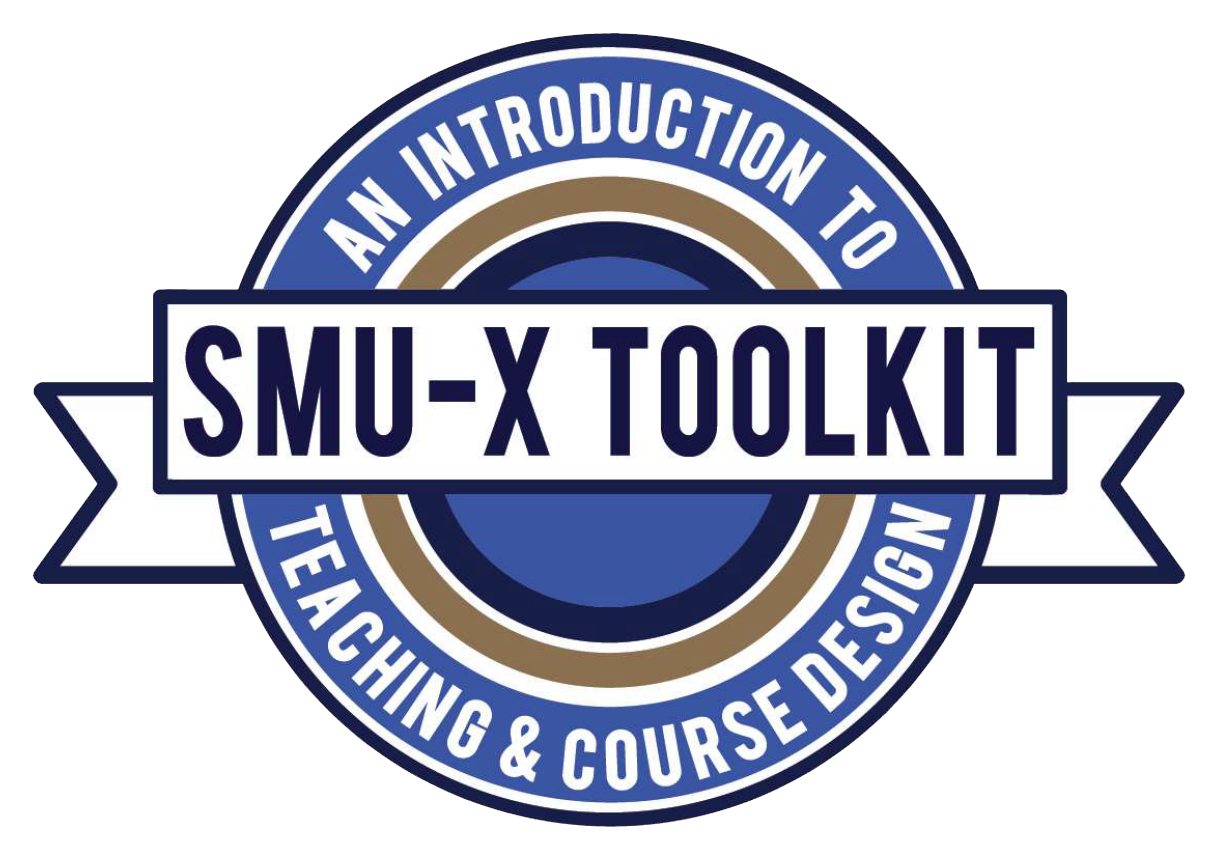 The SMU-X Toolkit
This toolkit is jointly developed by CTE and the SMU-X Team. It serves as a one-stop resource to guide faculty members as they teach SMU-X courses. The toolkit supplements our 1-on-1 faculty consultations on course design and delivery.
The SMU-X Toolkit can be accessed here. Please contact CTE if there are any queries.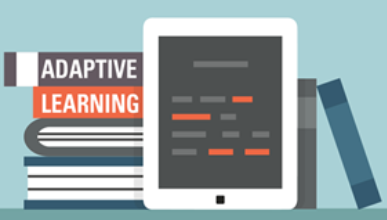 Adaptive Learning Textbooks
"Electronic" textbooks have come a long way from simply being soft-copy PDF versions of a textbook. Many now come packaged with adaptive learning features that offer personalised and individualised educational experiences for each student.
Adaptive learning platforms seek to optimise individual learning by tailoring what is presented, and tested, to the student's evolving level of understanding. Embedded algorithms trace the knowledge to be acquired and track each student's individual progress, thereby providing instructors with opportunities to adjust their instruction accordingly.
CTE expects that there are a number of SMU courses in which the appropriate use of well-designed digital textbooks with adaptive learning can improve learning outcomes.
SMU has allocated a number of resources to support faculty members who are interested in introducing such tools in their courses. Please click here for more information.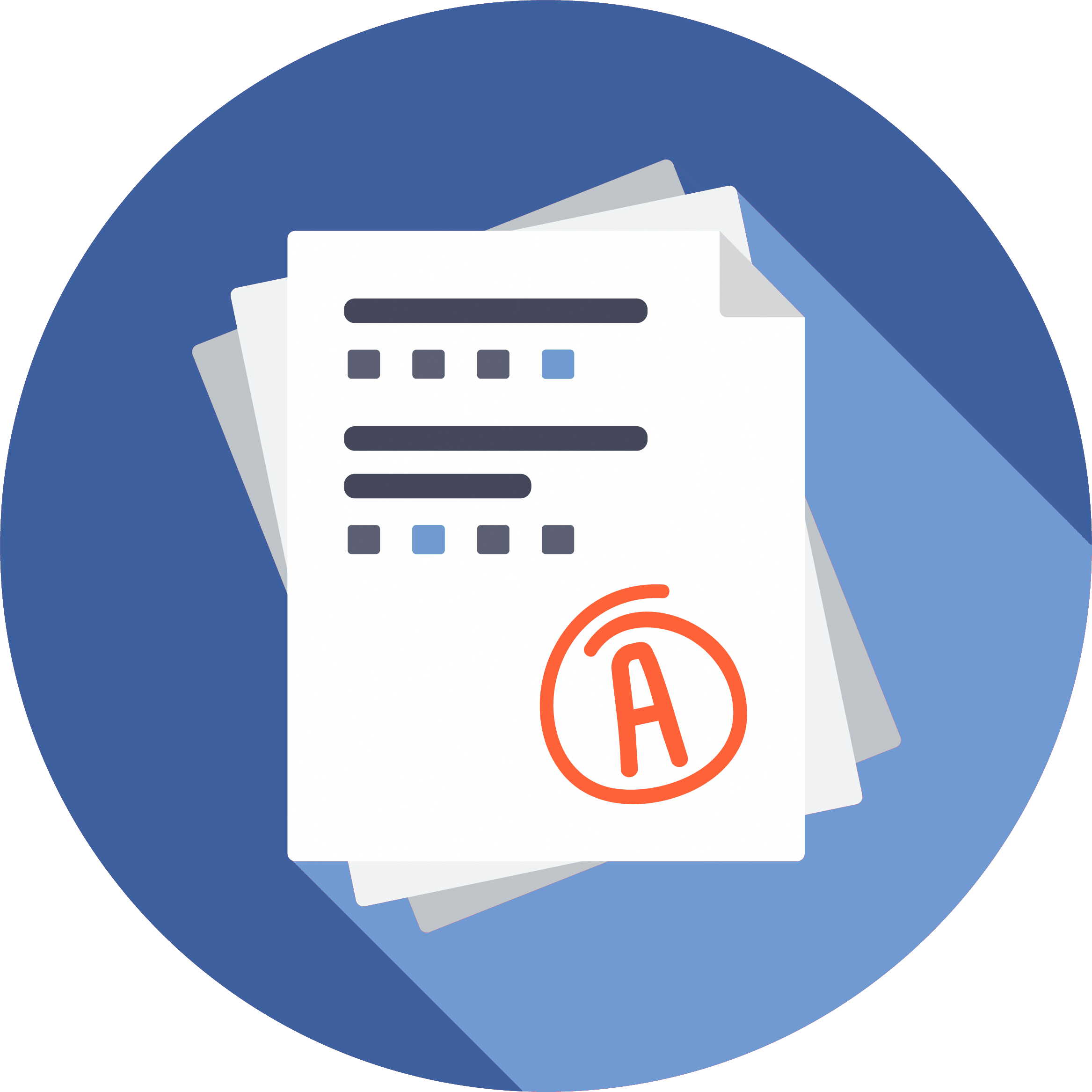 Grading Templates
Our faculty members have given CTE permission to share their grading templates with the SMU community. Please feel free to adapt the grading templates according to your course. Please contact CTE if you would also like to contribute to this repository.
The grading templates can be accessed here.
FACETS Learning Object
CTE created this learning object to provide information about the university's end-of-term course feedback instrument (FACETS), report interpretation, and teaching tips and strategies to address the FACETS items. The content is updated periodically. The learning object is best viewed in Google Chrome or Mozilla Firefox browsers.
Please contact CTE for the link.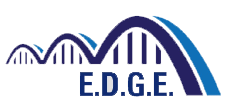 E.D.G.E Online Learning Bulletin
CTE's E.D.G.E. e-bulletin series seek to Engage, Develop, Grow and Empower Faculty by bridging teaching practice with learning theories. Each issue will feature a faculty member who shares his/her experience in the use of online tools as well as valuable tips and strategies on how to effectively engage students.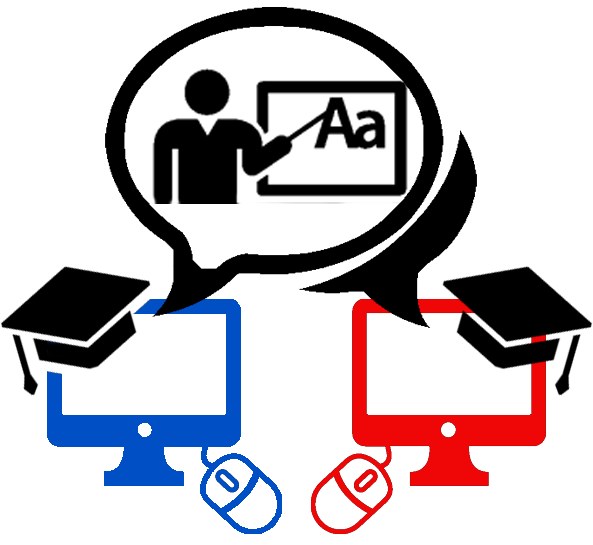 EPTL (Emergency Preparedness for Teaching & Learning)
The Emergency Preparedness for Teaching and Learning (EPTL) Programme prepares instructors and students for online teaching and learning, in the event of unforeseen emergency situations or prolonged school closure where there are no face-to-face lessons. Click here to download the Instructor and Student Quick Guides:
Instructor Quick Guide (link) Student Quick Guide: (link)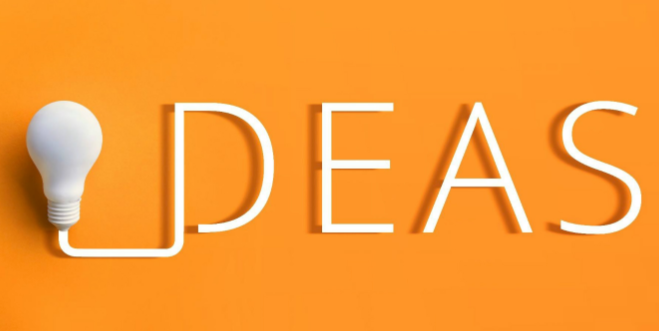 Technology Innovation@SMU
The Technology Innovation@SMU e-book is a collection of CTE's interviews with faculty members whom we have supported in their pedagogical innovation. It documents their journey on innovating and impacting students' learning through technology. The content will be updated periodically.
Click here to view the e-book.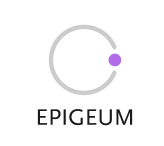 Epigeum
This online introductory course is designed and developed by Epigeum in collaboration with universities (including SMU) to provide faculty members with the knowledge and skills to design and teach online courses. It will guide you through the basics of online course design and pedagogy, introduce a range of technology tools, and provide advice on supporting students who are studying online.
Please contact CTE for access to Epigeum.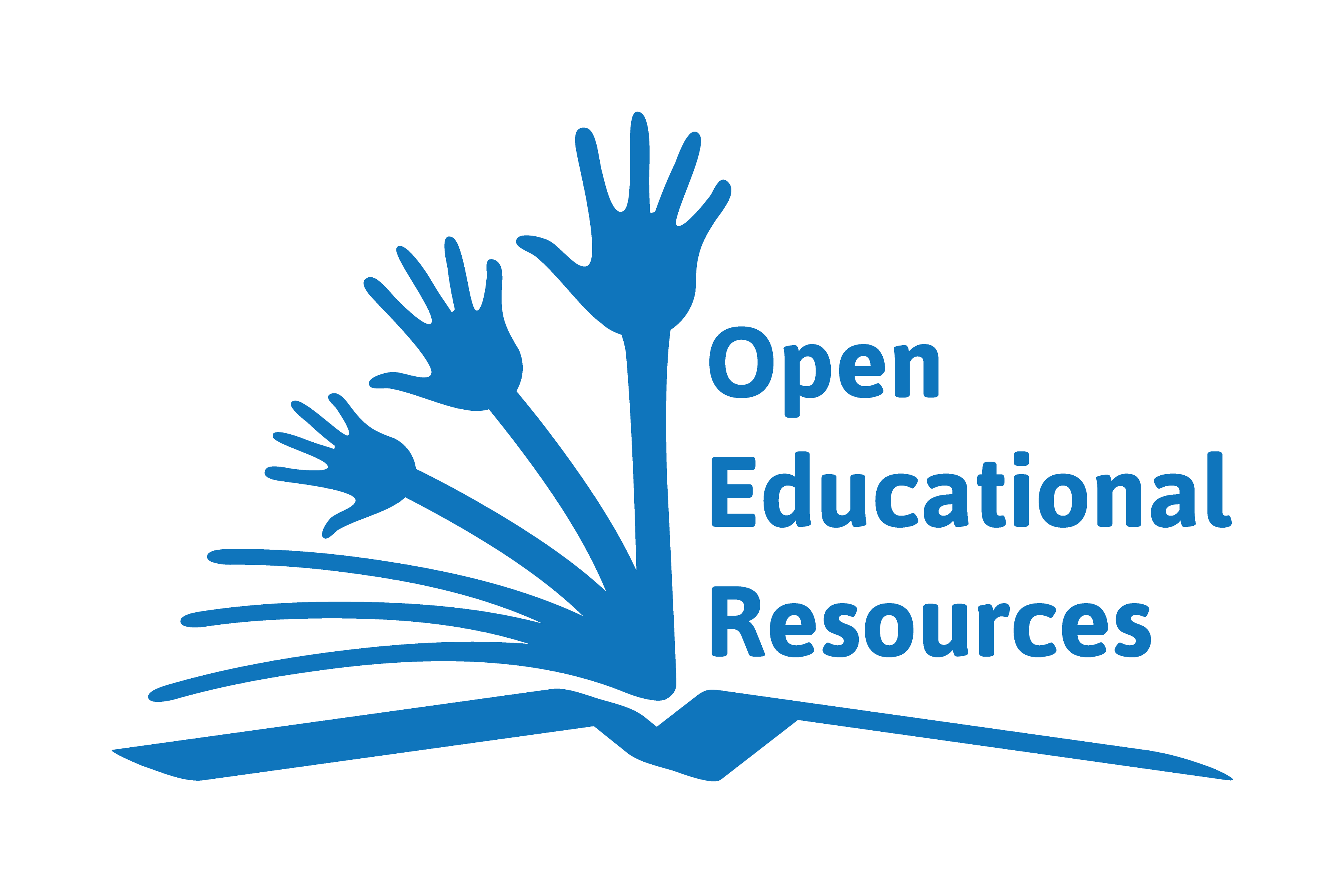 Open Educational Resources (OER)
Open Educational Resources (OERs) are educational materials made available in the public domain or introduced with an open license. Faculty members are encouraged to explore the use of such open materials, legally and freely copy, use, adapt and re-share them. The SMU OER page can be found at this link.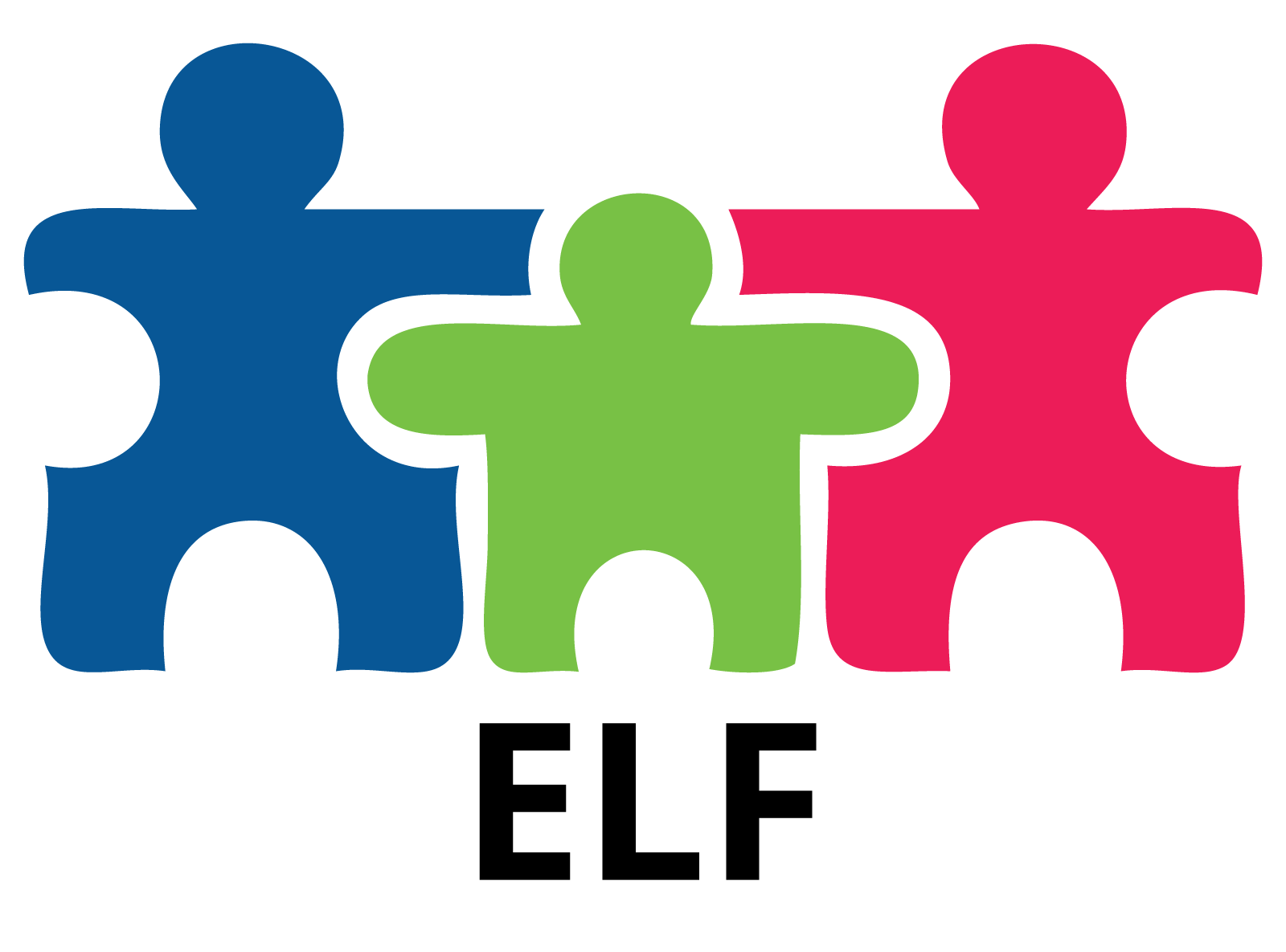 Experiential Learning Forum
The Experiential Learning Forum (E.L.F) was initiated with the objective of providing a platform for SMU teaching members to exchange ideas and experiences on how learning can be made more experiential. The forum features insights and best practices in this area from teaching practitioners. Synopses of previous E.L.F can be found in the following links: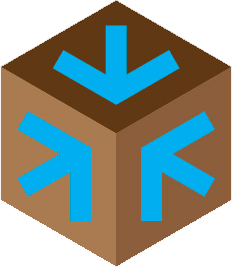 Brown Bag Conversations
Brown Bag Conversation is a form of peer exchange activity where faculty members gather over lunch to discuss challenges and issues they encounter in the course of teaching. These meetings are designed to give faculty members an opportunity to network with their peers and learn from one another's teaching experiences. A few senior faculty members will also be invited to join in to share their rich classroom experiences with their juniors. The aims of Brown Bag Conversations are to create a culture of reflective practice and to build a community of practice at SMU.
These conversations are held twice each semester, in Week 8 and 14. Information on the previous Brown Bag Conversations can be found on this blog.
The Case for Cases: Teaching with Cases - How to Teach Using the Case Method
Written by award winning teacher (graduate and executive levels) and widely published case author, Dr. Philip C. Zerrillo, this book is intended to support faculty in designing and conducting case-teaching. The book is a practical "how-to" guide for faculty setting up and delivering a case-based class. It can be used by instructors of all levels, as it discusses issues such as class culture, teaching pace, grading, and board usage.
Recommended for business school teachers and lecturers, education specialists and academics, education policy makers, and business school students.
Click here for author information and here for purchase inquiries.
Last updated on 14 Feb 2019 .