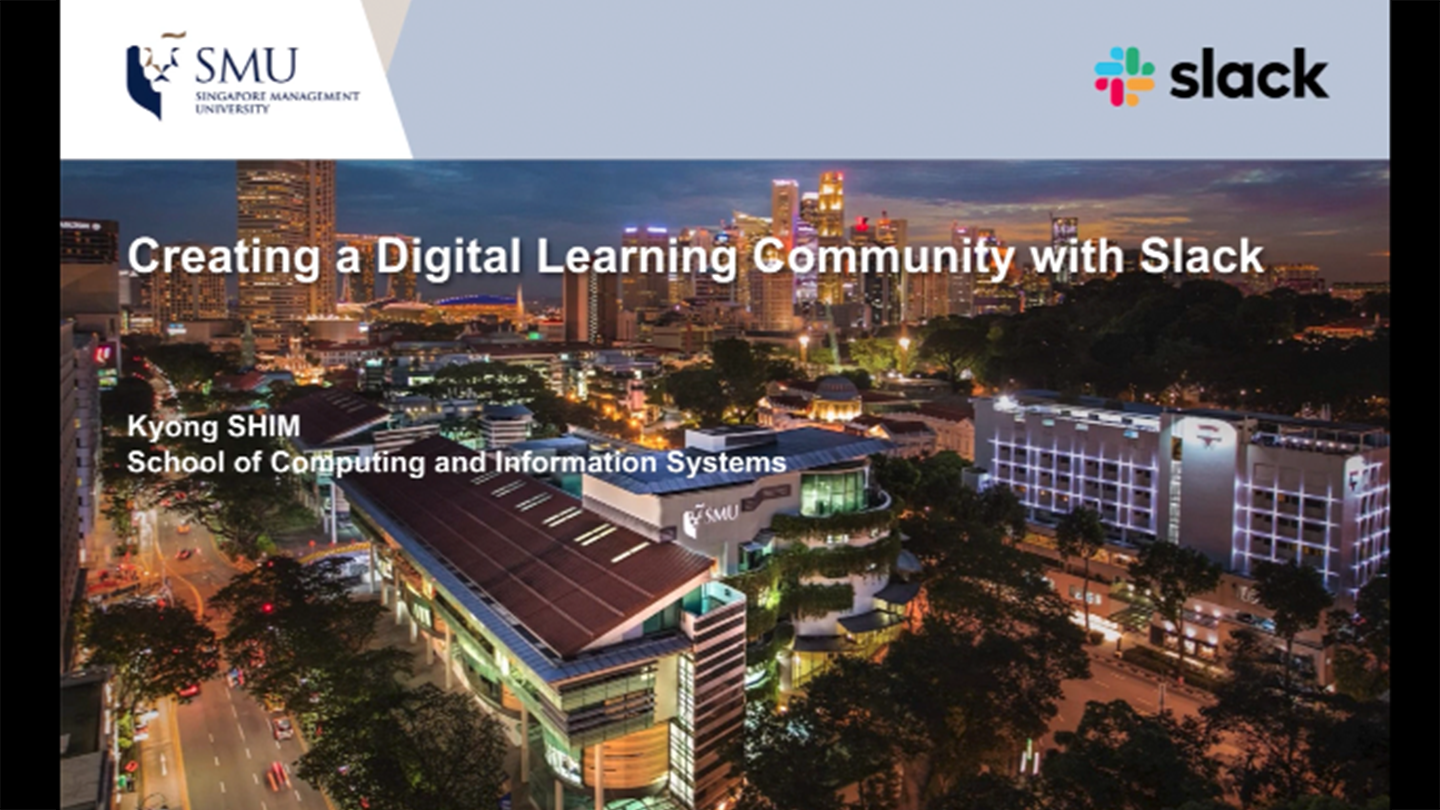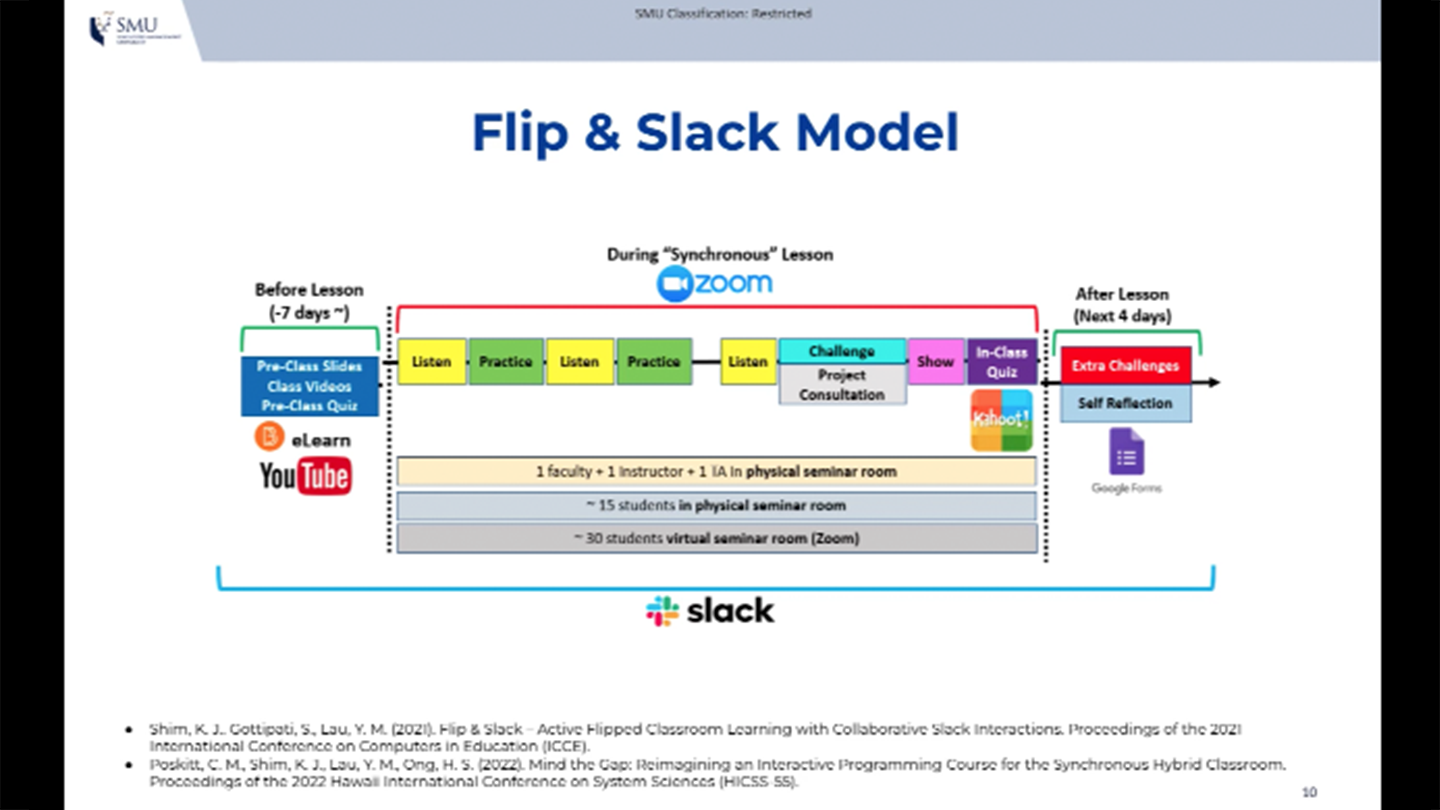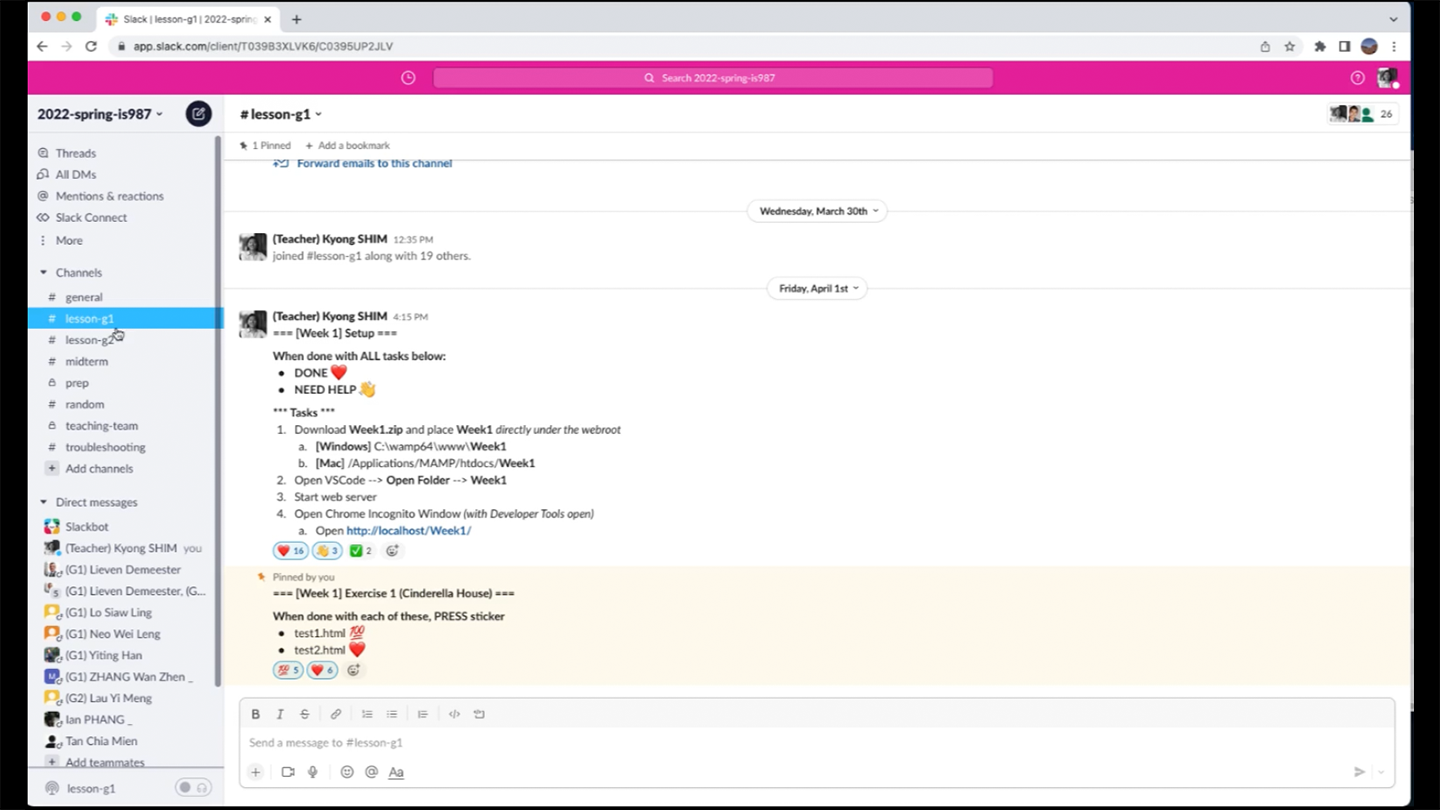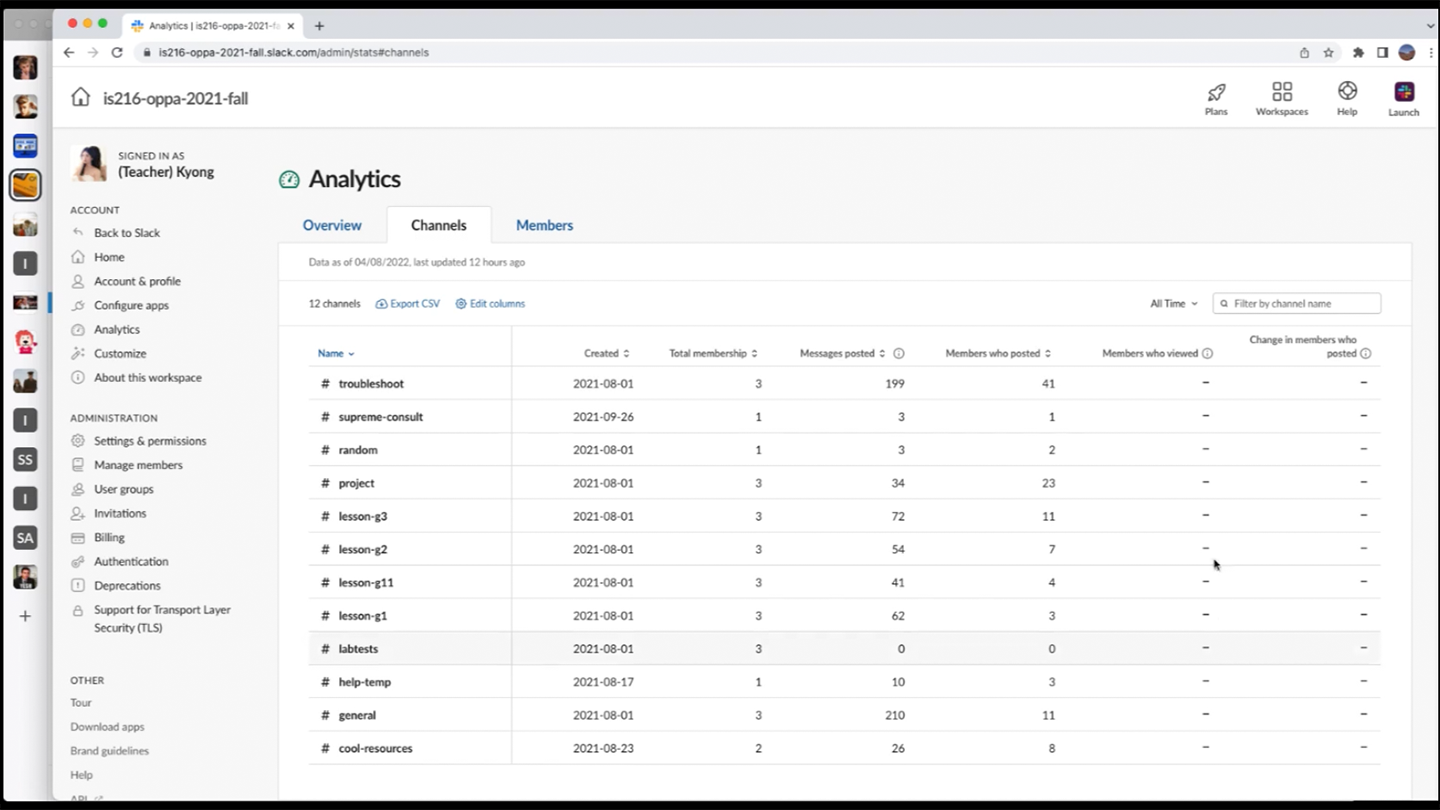 Are you looking for a fun, engaging, and convenient way to host classroom discussions, organise conversations, and support students both on campus and at home?

Join SCIS Instructor Kyong Jin SHIM, as she shares how SMU instructors can leverage Slack to create digital learning communities where students support each other and contribute. Also covered in this workshop are topics on the Slack API, data export, and analytics.

Note: Slack is a popular messaging application widely in use both in industry and in educational instritutions around the world. Slack offers many useful features such as private and public channels, direct messaging, and flexible spaces for discussions and content sharing.
Course Learning Objectives:
articulate how Slack supports Flipped and Active Learning
explore opportunities to support student learning using Slack
discover steps to get started with Slack

Intended Audience:
Instructors keen on engaging students through online collaborative learning.