CTE's support for teaching and learning falls under five main themes (Evolving Practice, Integrating Technology, Educational Research, Feedback on Teaching, and Teaching Excellence Awards).
The team comprises Academic Developers, Learning Designers, Educational Technologists, and Administrator.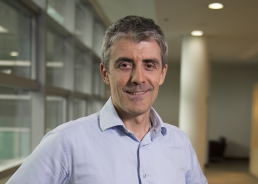 Associate Professor Lieven Demeester
Director
---
As Director, Lieven oversees the running of the centre. He works with the CTE team to develop and deliver professional development programmes and workshops for faculty members and PhD students. He works with the team and university stakeholders to facilitate the adoption of best-practices as well as the sourcing and development of technology for education. Lieven and the CTE team support faculty in the mastery of SMU's seminar-style interactive pedagogy as well as the strategic development of experiential and technology-enhanced pedagogies.
Lieven is Associate Professor of Operations Management (Practice) at the Lee Kong Chian School of Business and has been at SMU since 2008. He was Associate Dean for MBA programmes from 2015 to 2017 and he was founding academic director of the IE-SMU MBA programme, offered jointly by SMU and the IE Business School in Spain and delivered through a blended learning format. Lieven has a passion for experiential learning courses in which students are guided by instructors to link theory with practice in challenging projects for external partners. For the last eight years, he has been teaching a course on Managing Process Improvement that is now part of SMU-X and he also coordinates the capstone course in the IE-SMU MBA programme with partners such as Louis Vuitton, ABN-AMRO, GSK, Johnson & Johnson, and Decathlon.
Prior to joining SMU, Lieven was Assistant Professor of Operations Management at INSEAD and worked as a management consultant at Arthur D. Little and PwC. He graduated from the University of California, Los Angeles, with a Ph.D. in Operations and Technology Management.
Evolving Practice in Teaching and Learning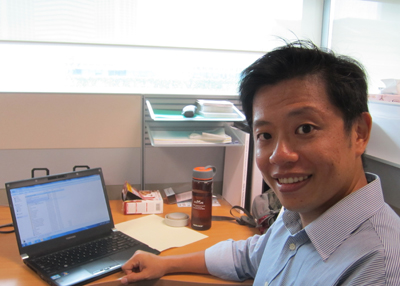 Alvin Tay
Senior Assistant Director
---
For queries on faculty professional development programme, peer coaching programme and support on interactive learning pedagogy, please contact Alvin. He also manages the Graduate Instructor Foundations in Teaching, to prepare Ph.D. students in their teaching roles as future faculty. Alvin has more than a decade's experience in problem-based learning and the use of learner-centred pedagogical approaches in training and learning. Prior to joining SMU, Alvin practised as a legal associate with M/s Lee & Lee, before moving on to Republic Polytechnic where he specialised in developing and delivering pedagogical programmes and training workshops for youths and adults. Alvin graduated with a Bachelors of Law (Hons) from the National University of Singapore and also holds a Postgraduate Diploma in Higher Education.
For information on peer coaching on teaching, please contact Alvin Tay at alvintay@smu.edu.sg.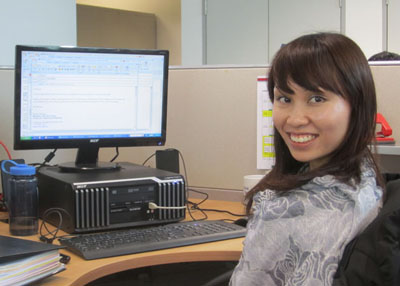 Michelle provides administrative support for all the programmes in CTE. She had experiences in handling operations and raw materials planning for institutional catering outlets. She had also served as a policy analyst in a ministry and administered staff development programmes at a tertiary institute. Michelle graduated with a Bachelor of Applied Science (Food Science and Technology) from the National University of Singapore.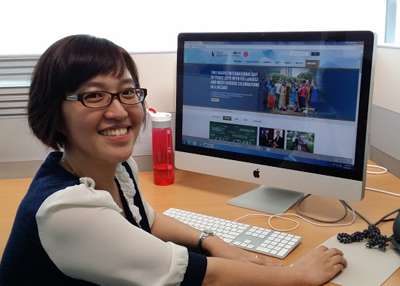 Magdeleine Lew
Assistant Director
---
For support on experiential learning, assessment practices and assurance of learning, please contact Mag. Mag also provides pedagogical insights to conceptualise CTE's initiatives.
Mag has over a decade of experience as a problem-based learning (PBL) practitioner. She is also an experienced trainer, having conducted many Continuing Education and Training programmes for adult learners (both locally and overseas) in areas relating to classroom facilitation and student assessment in PBL. Magdeleine holds a Ph.D. in Educational Psychology from the Erasmus University, Rotterdam, the Netherlands. Her research interest is in the area of student self-assessment and learning.
James Foo
Senior Assistant Director
---
For support on using technology to blend face-to-face learning with online learning, please contact James.
James is passionate in innovating teaching and learning through learner-centred and collaborative pedagogies and he supports faculty through providing one-one/group consultations, conducting workshops and facilitation of communities of practice. James graduated from the Nanyang Technological University with a Bachelor of Engineering (Hons) degree and a Master of Education (Learning Sciences & Technology). He has also obtained a Postgraduate Diploma in Education from the National Institute of Education and completed his Management and Leadership in Education course.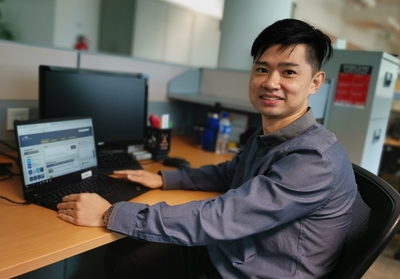 Chiu Wee Meng
Senior Manager, Blended Learning
---
For support on Blended Learning, please contact Wee Meng.
Wee Meng has always been passionate in using technology with instructional strategies to meet the learning needs of learners. He always enjoys working closely with a diverse level of academic staff in infusing education technology to bring about effective instructions and learning.
Wee Meng graduated from the Monash University with a Bachelor in Computing and from National Institute of Education with a Master of Arts (Instructional Design & Technology). He also obtained a Diploma in Multimedia Software Engineering from Singapore Polytechnic.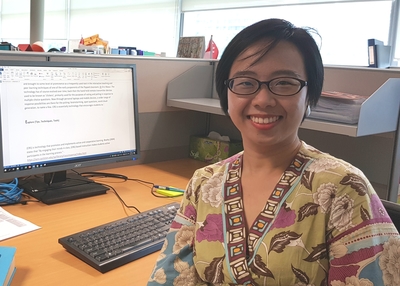 Ivy Seow
Manager, Blended Learning
---
For support on Blended Learning, please contact Ivy.
Ivy supports faculty in the process of exploring blended course design possibilities and developing impactful learning experiences through appropriate technological leverage.
She has a decade of experience in the field of education, ranging from youth education to executive leadership development. Prior to joining SMU she was a learning experience designer for digital course solutions and interactives within the military and higher education contexts. Ivy graduated from the National Institute of Education with a Post-graduate Diploma in Education and from the National University of Singapore with a Bachelor of Arts.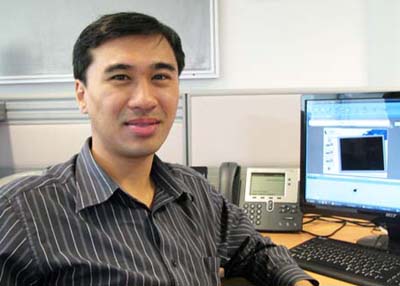 Bernie Koh
Assistant Director
---
For support on using games, simulation and virtual reality, please contact Bernie and Kwok Hing.
Bernie is interested in multimedia and gaming design. Prior to joining SMU, Bernie worked in Private Education Institutes, providing training in the English language and multimedia applications. Bernie graduated from the National Institute of Education, Singapore, with a Masters of Education and from the University of Canberra with a Bachelor of Communication (Multimedia Production).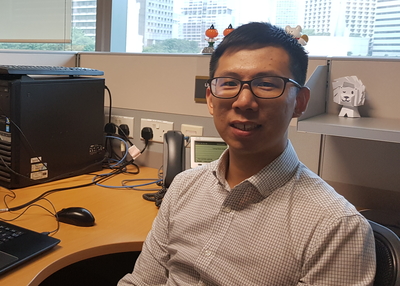 Prior to joining SMU, Kwok Hing had experience in various technology roles and he is interested in technologies such as artificial intelligence and machine learning. Kwok Hing graduated from Nanyang Technological University of Singapore with a Master in Information Studies.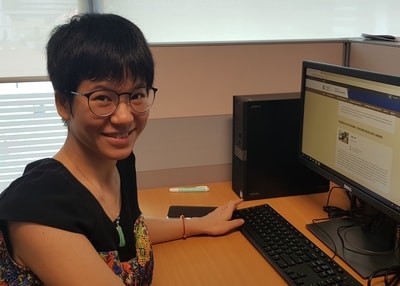 Ouyang Siyu
Software Developer, User Experience
---
Siyu has a keen interest in software development. Prior to joining SMU, she worked as a software engineer to build web applications in the cloud. Siyu graduated from National University of Singapore with a Bachelor of Computing (Computer Science). She also obtained a diploma in computer and network technology from Singapore Polytechnic.
Feedback on Teaching / Teaching Excellence Awards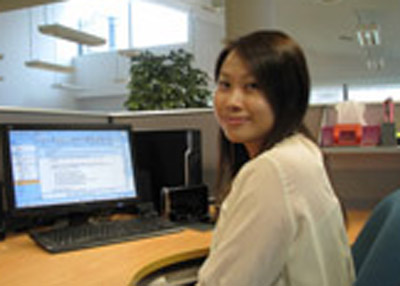 For interpretation of your undergraduate student feedback data or to conduct focus groups to seek additional feedback from your students, please contact Sandy. Sandy manages the student feedback on teaching and the SMU Teaching Excellence Awards for undergraduate programmes. Using trend analysis of FACETS data, she recommends activities for CTE's pedagogy workshops. Her interest is in student motivation, evaluation, and mental health issues. Prior to joining SMU, her experience was in course and program services evaluation in higher education (USA). Sandy graduated with an Ed.D. in Learning and Instruction (Educational Psychology concentration) from the University of Southern California, USA.
Educational Research
Scholarly teaching:
To collect data and measure the impact of TEL projects (supported by CTE) on student learning, please contact CTE (cte@smu.edu.sg).
For information on external funding for educational research (e.g. MOE TRF), please contact the Office of Research and Tech Transfer (ortt@smu.ed.sg).
For information on conducting educational research involving human subjects, please contact the IRB secretariat (irb@smu.edu.sg).
Last updated on 26 Jun 2019 .