DISTINGUISHED EDUCATOR AWARD RECIPIENTS
The Distinguished Educator Award recognises faculty members who have demonstrated thought leadership within the SMU community, as well as long-term outstanding contribution to the scholarship of teaching and learning. This award may not be given out annually.
2023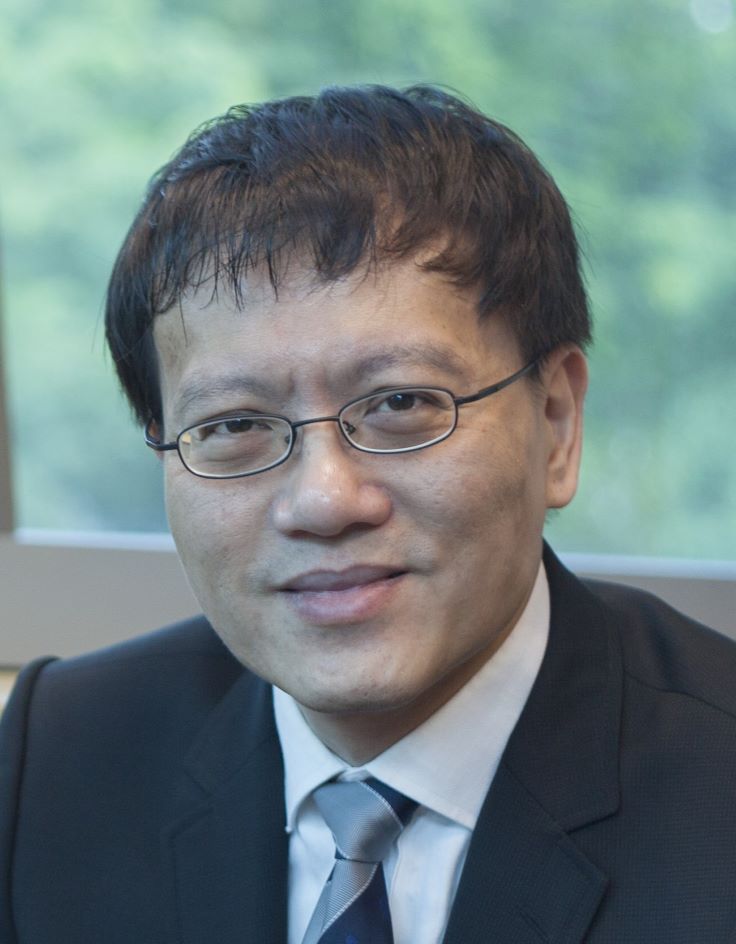 Yong Pung How Chair Professor of Law 
Yong Pung How School of Law
Professor Yeo Tiong Min began his academic career more than 30 years ago. He joined SMU in 2007 as the inaugural Yong Pung How Professor of Law when the law school was established. He then held the position of Associate Dean (Research) from January 2009 to December 2011, and subsequently served as Dean from July 2012 to June 2017. 
Professor Yeo serves on multiple legal committees and plays an active role in the legal community of Singapore. He has a prolific publication record and is highly regarded for private international law, with his works widely cited by the Singapore courts and by the courts of other countries. He was appointed the first-ever Honorary Senior Counsel in Singapore (2012) in recognition of his exceptional expertise in law and profound impact on the legal profession. He also received the Public Service Medal (2014) and Public Administration Medal (2017).
Professor Yeo has taught many law subjects but mainly teaches Contract Law and Commercial Conflict of Laws at SMU. Testimonials from former students and peers unequivocally affirm the significant influence he has had on them and others during his extensive academic journey. Some of his former students are now holding senior positions in SMU or in private law firms. Many of his peers have benefitted from his guidance and mentorship. They have expressed their appreciation for his generosity in sharing his wisdom and providing feedback despite his many commitments. 
Students fondly remember Professor Yeo as an educator who excelled at simplifying complex legal concepts, making them accessible even to students with limited prior knowledge. He set high standards but was patient and readily addressed questions, fostering an inviting learning environment. He taught in ways that encouraged students to think critically and creatively when solving challenging legal issues. Students also appreciated his dedication to provide detailed and constructive feedback that motivated them to improve their mastery of the subject. To many students, Professor Yeo goes beyond being a mere educator; they consider him a lifelong mentor whose teachings continue to inspire and stay with them long after they graduate. 
2022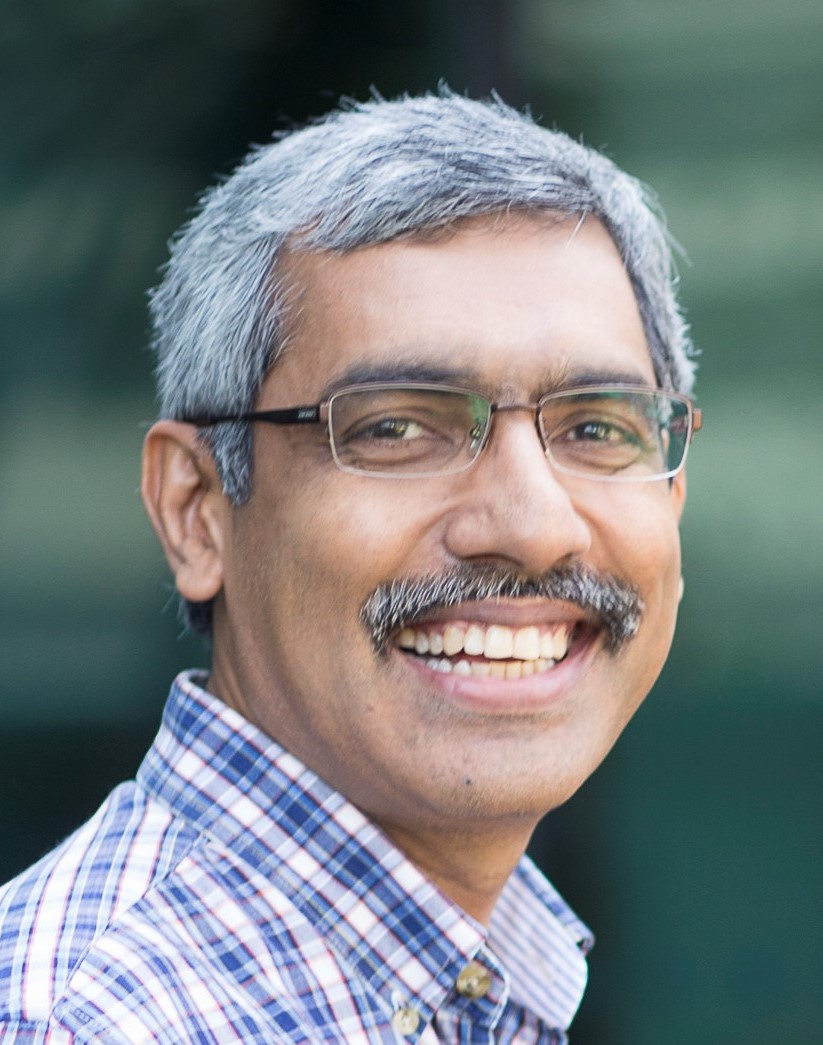 Professor of Information Systems (Education)
School of Computing and Information Systems
Professor Venky Shankararaman began his career in the industry and joined academia close to 30 years ago. In 2005, he joined SMU's School of Computing and Information Systems (SCIS) and was appointed Associate Dean (Education) from 2007 to 2018, Deputy Dean (Practice & Education) from 2018 to 2019, and Vice Provost (Education) [previously Vice Provost (Undergraduate Matters)] from 2020 to present. 
In his SCIS positions, Professor Shankararaman significantly contributed to the undergraduate programmes through innovations in curriculum design and delivery, industry partnerships, and admissions. His selected achievements include building the School's expertise in enterprise systems and business process solutioning; overseeing the design and implementation of the university-wide second major in Analytics; supervising the formulation of a new major in Smart City Management & Technology; overseeing the launch of the B.Sc. (Computer Science) degree to meet industry demand; and more recently, supervising the introduction of the B.Sc. (Computing & Law) degree to cross-train students in computing and law. 
Under Professor Shankararaman's mentorship, some of his peers and former students are now holding successful leadership positions in academia and the industry. Known to be approachable and genuine, he is a role model mentor to many for personal and intellectual development growth. He openly welcomes discourse, respectfully accepts opinions, and perseveres in imparting experience and perspectives. Students have expressed their appreciation for his high expectations and kindness that motivated them to work harder and go the extra mile, which became a good habit well into their career. Many have shared that they are truly grateful to have been his student. Likewise, his peers appreciate his guidance and support in research, teaching, and learning matters.
As the Vice Provost (Education), Professor Shankararaman oversees both undergraduate and postgraduate professional education. Throughout his career at SMU, he is actively involved in various committees and task forces. He also publishes extensively in educational research, and holds external leadership positions, contributing to the Information Systems (IS) education locally and globally.
 
2021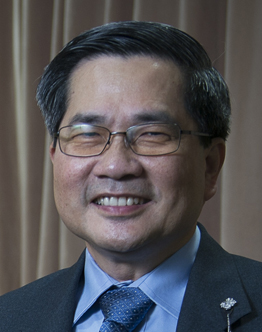 OUB Chair Professor of Finance
Lee Kong Chian School of Business
Professor Lim Kian Guan has been in academia for more than 30 years. Since joining SMU in 2011, he has held several senior leadership positions such as the Founding Chairperson of University Faculty Senate, Chairperson of University Task Force on Faculty Policies and Procedures, Associate Dean and Interim Dean of the Lee Kong Chian School of Business (LKCSB), and more recently, Vice Provost of Undergraduate Matters. Professor Lim also sits on the Advisory Board of other universities and tertiary institutions, and acts as External Academic Advisor for many international associations and schools. He is proactive in bridging theory and practice through his involvement in executive programmes and consulting work for numerous financial institutions and banks. He was conferred the Public Administration Medal (Silver) by the President of Singapore at the 2012 National Day Awards.
Professor Lim teaches and researches in the areas of quantitative finance, financial economics, financial econometrics, and applied probability and statistics. He was instrumental in establishing the Quantitative Finance Major at LKCSB, from designing a holistic curriculum to prepare students for a career in risk management and derivatives, to hiring faculty members with the right technical skills and passion to teach. His former students remember him as a mentor and educator who does not shy from introducing advanced challenging concepts, which motivated and inspired them to learn more, giving them a practical advantage in their early career. Many of his students are now holding senior positions in the global financial industry or have become academics themselves. They appreciate his mentorship and genuine concern for their overall well-being and development.
Professor Lim is also a respectful role model for his colleagues. He is especially supportive towards junior faculty members, often providing developmental opportunities in teaching and research, as well as engaging them in conversations and sharing his insights. He continues to inspire students and colleagues alike in making himself available for them, while being committed to research and other teaching duties.
2020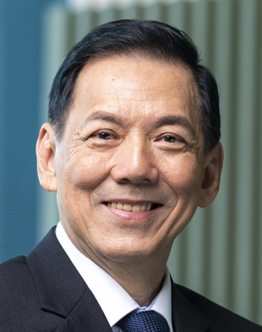 Professor of Finance (Practice)
Lee Kong Chian School of Business
Professor Francis Koh has been in academia for more than 33 years. He joined SMU in 2002 and was the Founding Director of the MSc in Wealth Management (MWM) Programme, a position he held for 15 years. Under his stewardship, the MWM programme is ranked among the best in the world. He was also the Deputy Dean in the Lee Kong Chian School of Business from 2010 to 2012. Between 2012 and 2017, he was appointed Vice-Provost (Special Projects). From July 2015 to June 2020, he was Special Advisor to the SMU President on investment matters. He was appointed the Mapletree Professor of Real Estate between July 2017 and December 2019 to develop and oversee the Real Estate programme.
Professor Koh is active in corporate consulting, executive development, and public service (especially within the education sector). He has also published in leading journals in finance, written book chapters, presented papers at international conferences, as well as served on the editorial board of numerous financial academic journals.
Known for his ability to connect with students and for bridging academic rigour with practice relevance, Professor Koh is deeply committed to delivering high quality teaching and providing pastoral care for his students. At the undergraduate level, he teaches Real Estate Investments and Finance. He has also taught in the MWM, Executive MBA, MSc in Applied Finance, and Executive Development programmes. He has built lasting relationships with his students. He continues to connect the alumni back to SMU and is genuinely helpful with their careers. Many of the graduates are successful professionals in the industry. Professor Koh has touched students in their lives, making a positive difference to their learning journey. Many graduates have expressed their appreciation for his dedication and compassionate nature to attend to the needs of every student, including setting up the MWM Alumni Study Award for financially needy students. Professor Koh has also mentored and inspired his junior colleagues through unreserved sharing of his knowledge, experiences, and professional network.
2020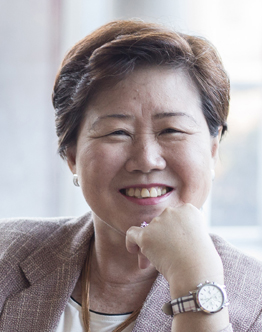 Professor of Accounting
School of Accountancy
Professor Pang Yang Hoong began her academic career in 1979 and was a pioneer member of the strategic planning team appointed by the Singapore Government in 1998 to establish SMU as Singapore's third university. In September 2000, she established the School of Accountancy (SOA) and became the Founding Dean. She was appointed Vice Provost (Undergraduate) in 2004 and held both appointments concurrently until 2015. From 2015 to 2017, she became Vice Provost (Undergraduate Matters and Student Development). From July 2017 onwards, she is Senior Advisor to the SMU President and assists with special projects.
Under Professor Pang's deanship, SOA's programmes received recognition from various local and international accounting professional bodies. In her role as Vice Provost (Undergraduate), she led many initiatives and provided leadership in the design and quality control of all aspects of the University's undergraduate programmes, from curriculum design to pedagogical innovations, internships and student placements. Professor Pang has served, and continues to serve, on the board of many professional accounting bodies and government regulatory authorities, including interfacing between SMU and government departments. She was conferred the Public Administration Medal (Silver) by the President of Singapore at the 2010 National Day Awards.
Professor Pang is well respected by students and colleagues. SOA graduates have shared how they were moved by the way she interviewed them for SMU admissions in the early years, which positively impacted their perception of the university as well as their career and life aspirations. Her concern for students' development beyond their academic pursuits, and her ability to develop them into adults and leaders were apparent. They appreciate her nurturing demeanour and innate capacity to always see the good and the potential in them. Many of the graduates are pursuing outstanding careers, and they continue to contribute to SMU as active alumni. As a nurturing mentor, Professor Pang has encouraged her junior colleagues to try new methods of teaching to improve students' learning, as well as instilled a strong research culture. She has inspired her colleagues with her dedication, compassion, and selflessness.
2018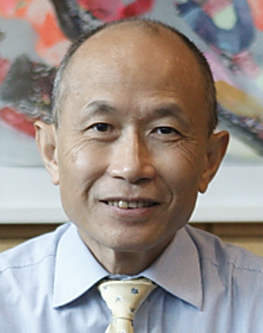 Professor of Economics
School of Economics
Professor Tse Yiu Kuen has been in academia for more than 35 years. He is highly regarded by his colleagues for his dedication and significant achievements in teaching, research, and service. As one of the pioneer faculty members of the School of Economics and Social Sciences in 2001, he laid the ground work for faculty recruitment and the development of postgraduate programmes. In 2007, he launched the Actuarial Science major at SMU. He is a well-known figure in the actuarial community in Singapore, and has made substantial contributions to the field of Actuarial Science and Financial Econometrics. He is also a prolific researcher whose numerous publications have appeared in top journals, and the author of two popular textbooks used for preparation of the actuarial professional exams.
At the undergraduate level, Professor Tse teaches Financial Mathematics, Risk Theory and Loss Models, as well as Statistical Methods for Actuarial Analysis. Testimonials from former students and peers attest to the meaningful impact he has made on students and colleagues alike throughout his long academic career. Among his former students, some were inspired by him to pursue an academic career and are now senior faculty members at SMU, or holding senior positions in the public and private sectors. His peers have also benefitted from his efforts to nurture and mentor junior colleagues.
Among the SMU Actuarial Science graduates, many of them have expressed their appreciation to Professor Tse for his dedication to teach and nurture them. He has gone to great lengths to help them prepare for the competitive professional exams, co-host career fairs, as well as provide ample opportunities for students to participate in competitions, which improved their prospects in securing internships and job placements. The graduates do very well in their actuarial exams and careers. Professor Tse is not only a well-respected professor, but a mentor who inspires beyond the classroom.
2014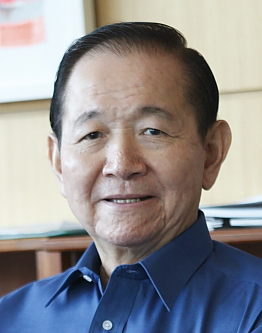 Professor of Economics (Practice)
School of Economics
An eminent Singapore economist specialising in International Trade and International Finance, Professor Augustine Tan joined SMU in 2000 and played important pioneering roles in the development of the university, including service as Deputy Director of the Wharton‐SMU Research Center, and Vice‐Provost of Research. At the undergraduate level, he teaches International Economics, Political Economy of Globalisation, and Economics of Globalisation.
Professor Tan began his academic career in 1968 and was an elected Member of Parliament from 1970 to 1991. He has informed and guided policy makers and researchers at many economics agencies, both within Singapore and internationally. With his dedication and decades of experience in research, public service and practice, generations of students have benefitted from his deep insights as an economist and politician who played an important part in Singapore's development. His research contributions add up to a significant body of work that has enlightened students of international trade, and of the Singapore economy.
Professor Tan has made a lasting influence on his students, some of whom are now senior faculty members at SMU and NUS. He is remembered fondly for the stories he told, the life lessons he taught, and the wisdom he imparted. Apart from challenging his students intellectually, he has guided and mentored them well after their graduation. His junior colleagues at SMU have also benefitted from his useful advice and guidance.
2013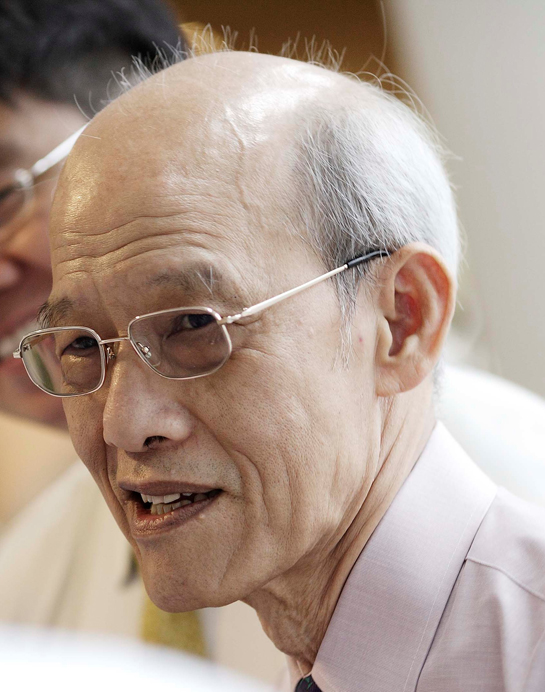 Associate Professor Emeritus
of Accounting
School of Accountancy
Emeritus Associate Professor Michael Gan was a member of the planning team at SMU in 1999, responsible for space programming of the university's campuses. He played a crucial role overseeing and coordinating the planning of facilities, including the design of the seminar rooms, white boards, computer terminals and audio-visual facilities. He also developed and taught the Financial Accounting course at SMU, and was instrumental in developing the Income Tax and GST and Tax Planning courses. He is a well-respected mentor who played an active role in guiding junior SOA faculty and FDS lecturers.
With over four decades of academic experience, Professor Gan has taught thousands of accountants in Singapore and a large number of partners of the Big Four accounting firms. Among his students, many have taken up teaching positions at SMU and NTU, or become successful leaders in the industry. Testimonials from students spoke to his perseverance and willingness to give his best, which made him outstandingly different. Although he had high expectations and standards of his students, his friendly disposition, care and concern for the students was inspiring. Students appreciated his patient mentorship and encouragement, and many have benefitted greatly from his passion which helped them embark on their careers with strong foundations.
After his retirement in 2010, Professor Gan continues to contribute to SMU as a member in SOA's Financial Accounting Review Committee.