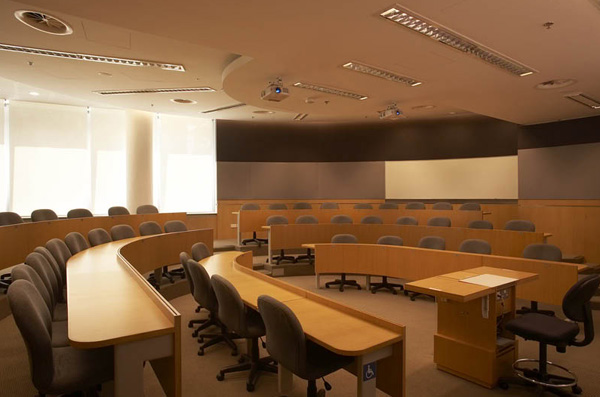 The Digital Readiness for Teaching and Learning (DRTL) Programme (formerly known as EPTL) prepares instructors and students for baseline online teaching and learning skills. 

In the event of unforeseen emergency situations or prolonged school closure where there are no face-to-face lessons, instructors are expected to deliver lessons via online platforms such as Zoom and facilitate online activities to ensure Teaching and Learning continuity. Students will be notified to access the Zoom platform for their online lessons. The class schedule will mirror the current face-to-face class timetable unless otherwise stated. 
INFORMATION FOR INSTRUCTORS

 

SMU instructors are required to implement a DRTL lesson via the Zoom for at least 45 minutes for at least one section per academic year. The stipulated minimum duration of 45 minutes serves to ensure a meaningful online learning experience for SMU students. Instructors can, of course, engage the class in a full 3 or 3 ½ hour Zoom session cum discussion. One possible arrangement for a short Zoom session is to engage students online via Zoom, followed by meeting the class face to face for the remainder of session.

In terms of developing digital capabilities, all new instructors new to SMU, are required to attend DRTL essential modules (formerly known as EPTL) designed to equip them with skills to teach in both face-to-face and online modalities. These four courses, listed below, will provide a broad overview of teaching online in the SMU context before instructors try out other pedagogical approaches and tools.

Instructors will be required to indicate if they have fulfilled their DRTL implementation requirements through the Teaching Preference Survey sent out by the Office of Registrar. Instructors who have submitted Blended Learning proposals and obtained approval from their Schools to deliver 1/3 of their course through asynchronous online learning videos and related online activities, would be exempted for that Academic Year. 

To support faculty who wish to find out how peers engage their students in an online environment, CTE has developed a set of best practices and user guides on supporting instructors in online teaching and learning at this link. 

Make-up Classes for Public Holidays
For make-up classes due Public Holidays, Instructors are allowed two options of doing make-up classes: (i) online teaching (through online delivery via Zoom) ; or (ii) in-class teaching arranged by the Office of Registrar.

DRTL Committee
The committee was set up in December 2014 to provide strategic leadership in steering and implementing the DRTL measures in SMU. It comprises representatives from each school including the Centre for English Communication (CEC), CTE, and IITS. For queries, please contact your school representative. Click here for the list of committee members. 
 

INFORMATION FOR STUDENTS


Students are informed about the DRTL Programme at the start of each academic year. Students are responsible for ensuring that their laptops are equipped with the necessary hardware and software for online learning that are supported by IITS (such as the eLearn learning management system).

The student quick guide can be downloaded at the following link.