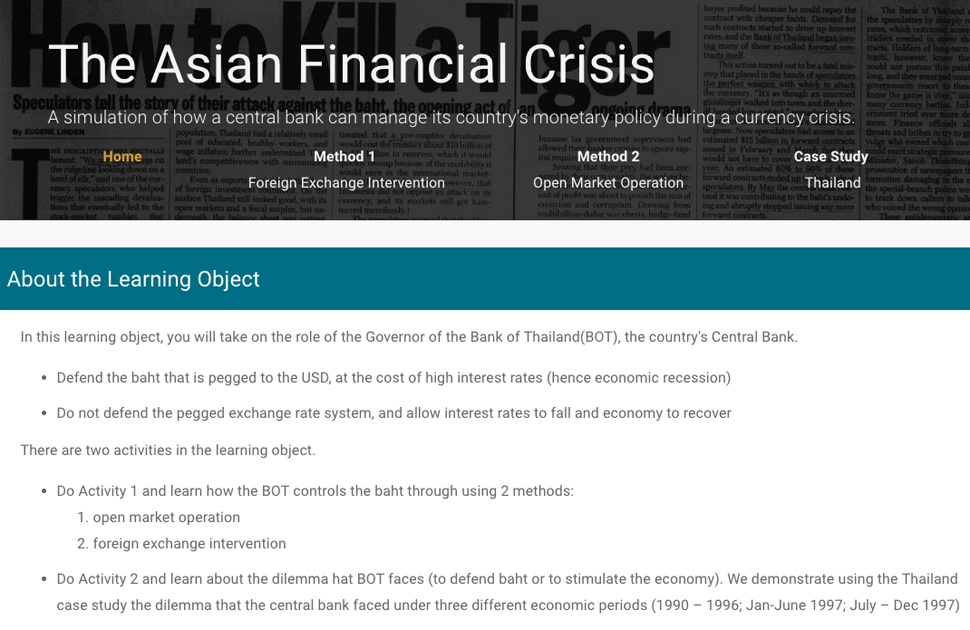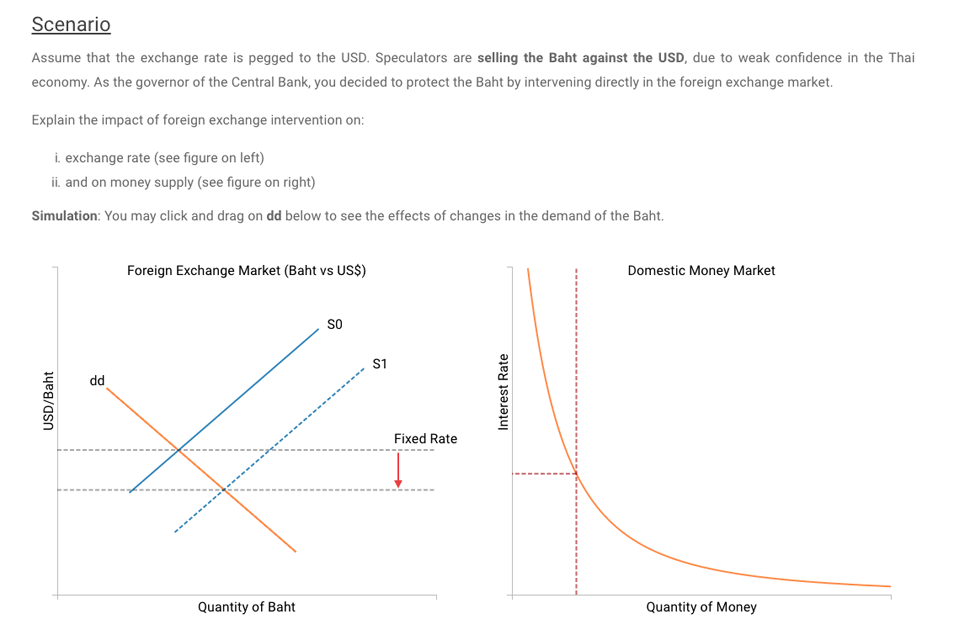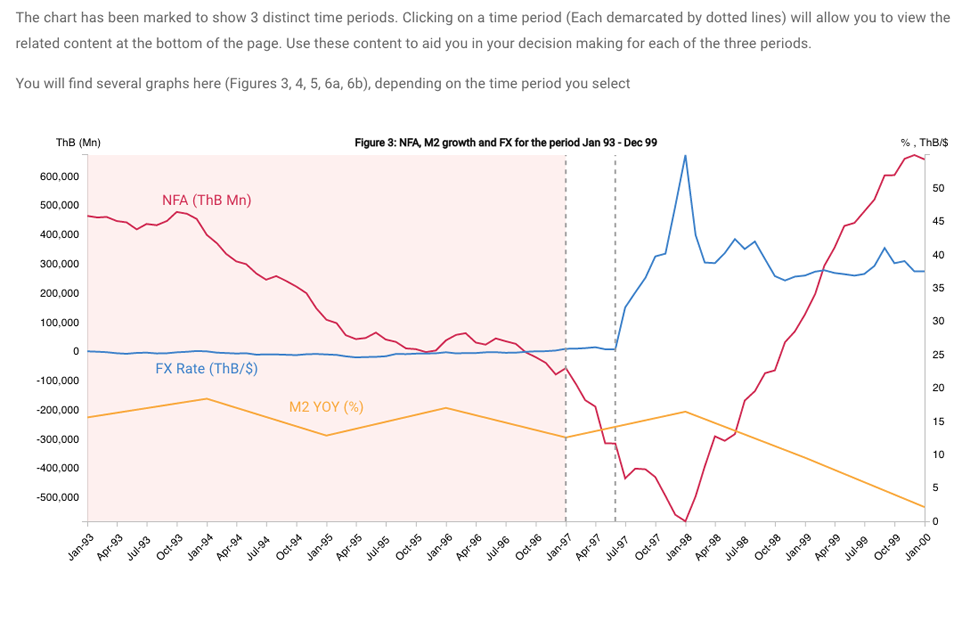 Project Description
The Asian Financial Crisis simulation is a self-paced digital resource developed for the International Economics course which demonstrates the impact of the Asian Financial Crisis on money markets and exchange rates.
Students assume the roles of currency speculators, and Governor, Bank of Thailand. Students conduct research into economic, social and financial policies of selected countries, and discuss actions and consequences of these policies. At the end of the simulation, they learn strategies to address the Asian Financial Crisis.
Teaching Strategy
Instructors can use this simulation as a teaching resource in class. Students can also revisit the simulation and revise this topic at their own pace. 
Click
here
to read about the faculty member's motivation to innovate and impact students' learning through technology.