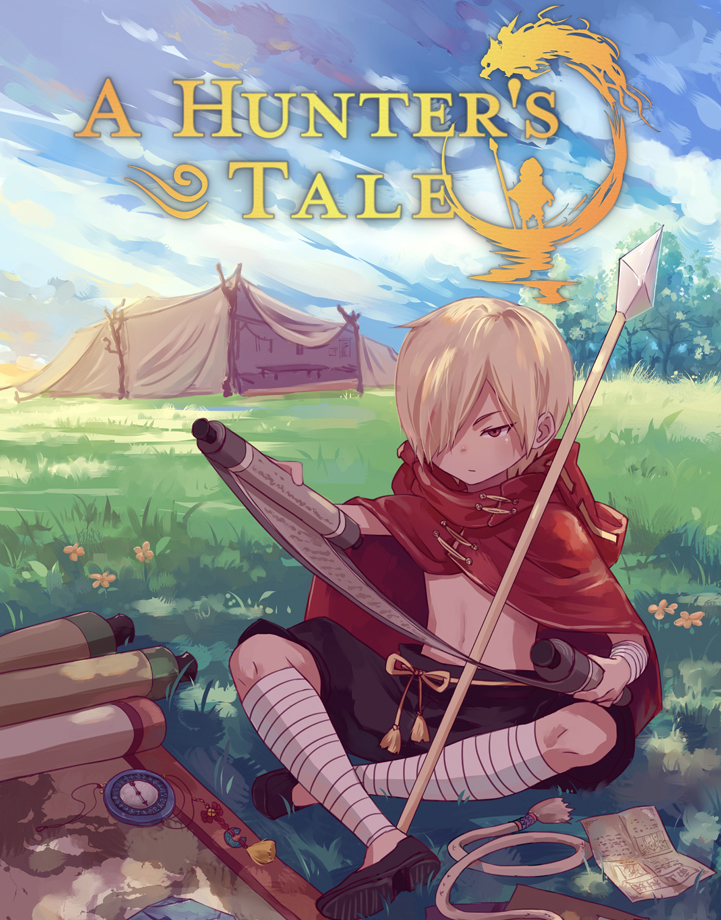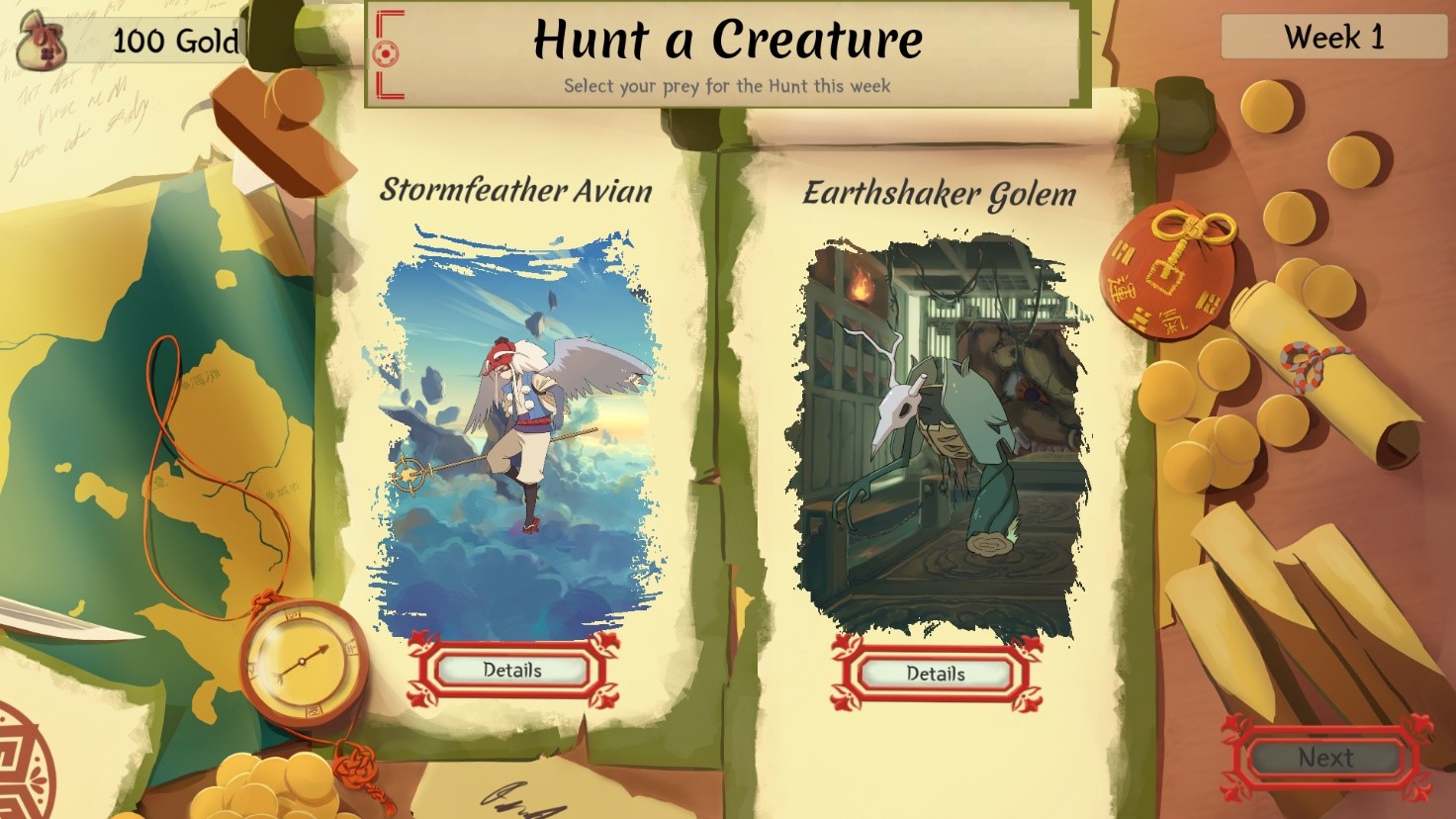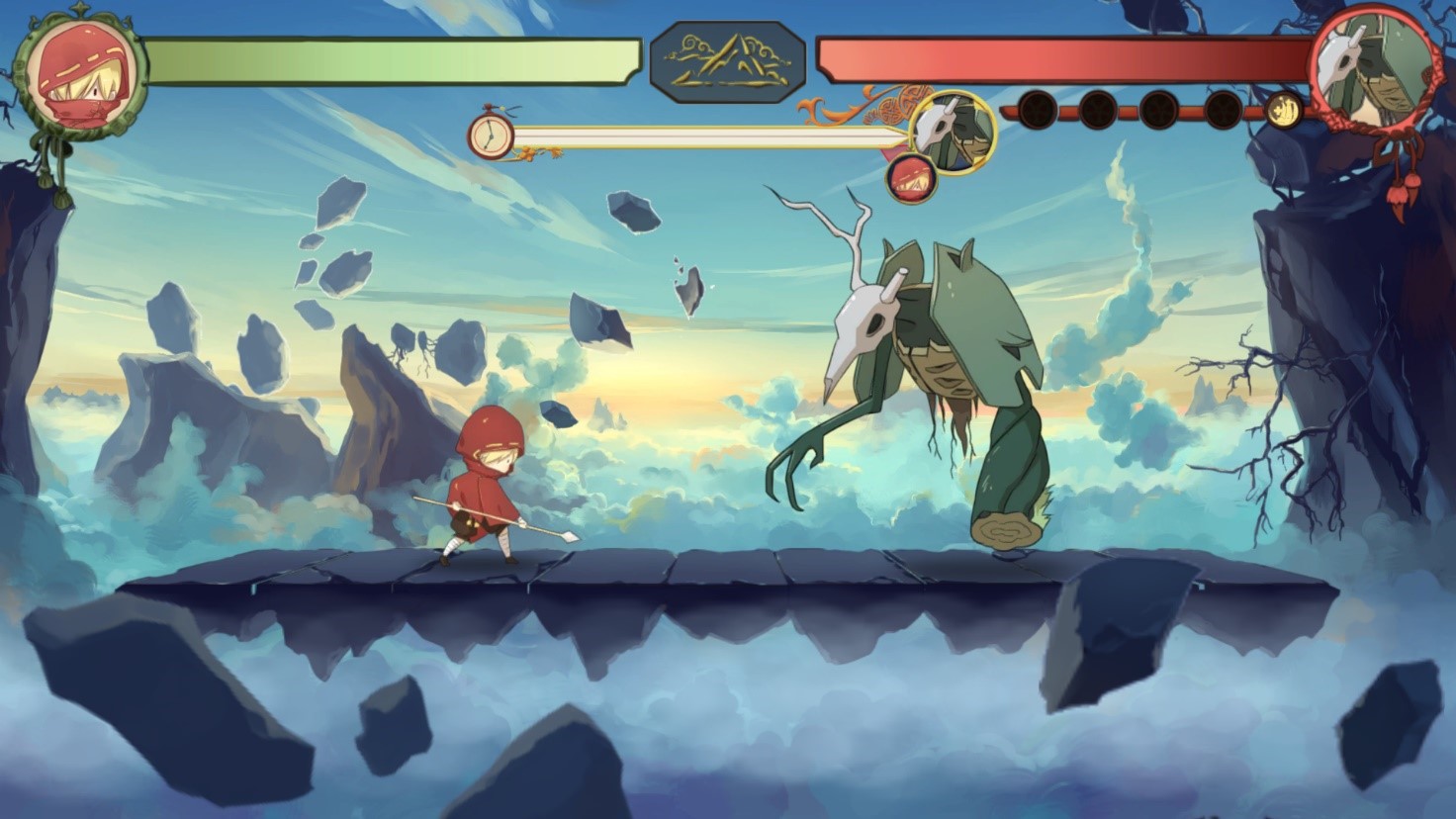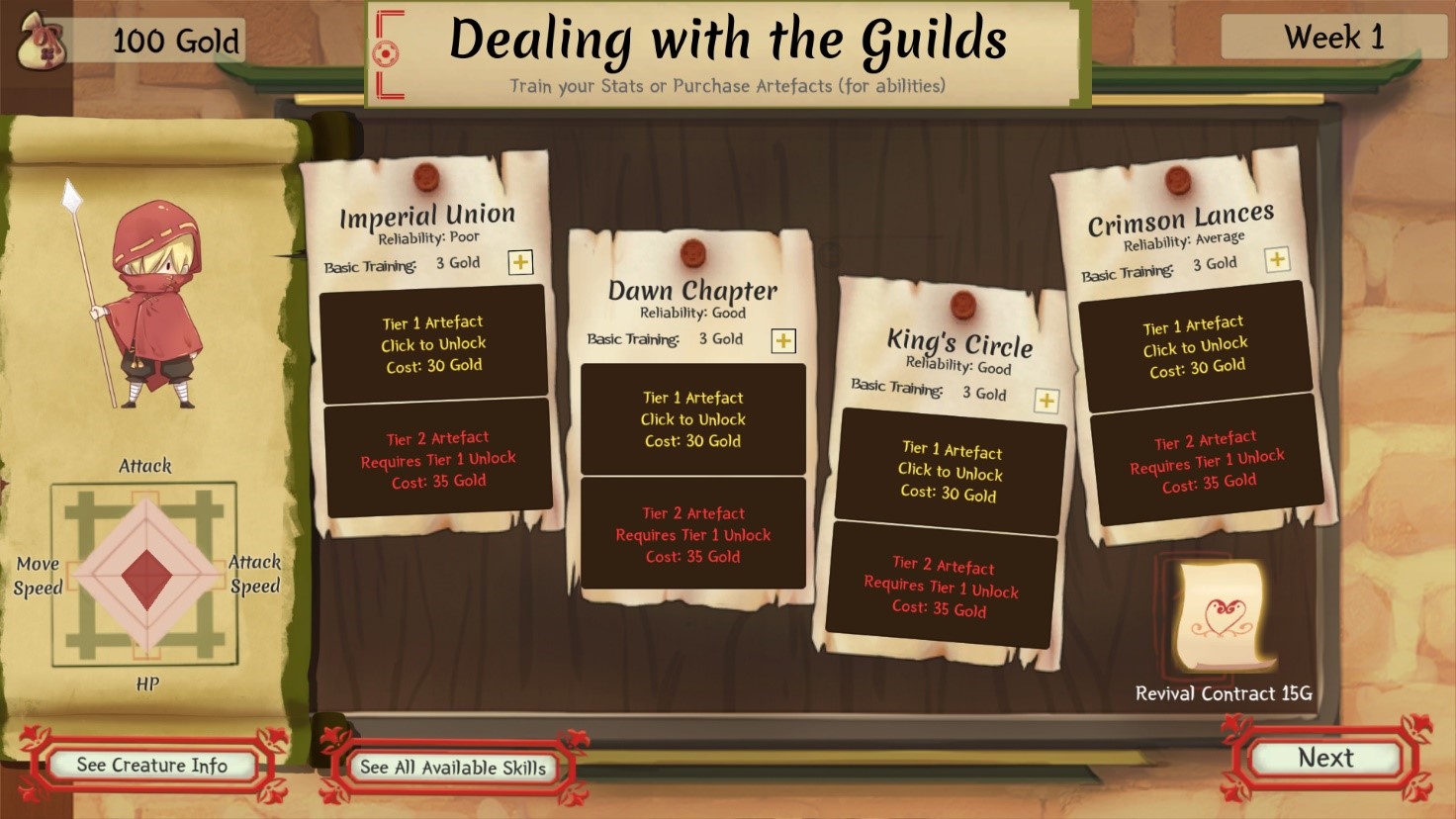 Project Description
A Hunter's Tale is a single-player strategy game developed for the Law of International Trade course to convey the concepts of risk and mitigation through a game-based approach.
Students take on the role of a lone spearman hunting exotic creatures for a living and delve into preparation for their hunts. Analysing creatures and their habitats, training, and purchasing equipment from guilds, and engaging in a turn-based battle against the selected prey, students optimize their strategies to accumulate as much gold as possible.
Teaching Strategy
The instructor introduces the game in various stages of the course. At the start of the course, students play the game and reflect on the game mechanics and its possible relevance to the course content before any concepts are taught. Towards the end of the term, students, now armed with concepts taught, would be applied to apply what they have learned in a more meaningful and strategic manner.  
For access to the project, please contact CTE at cte [at] smu.edu.sg