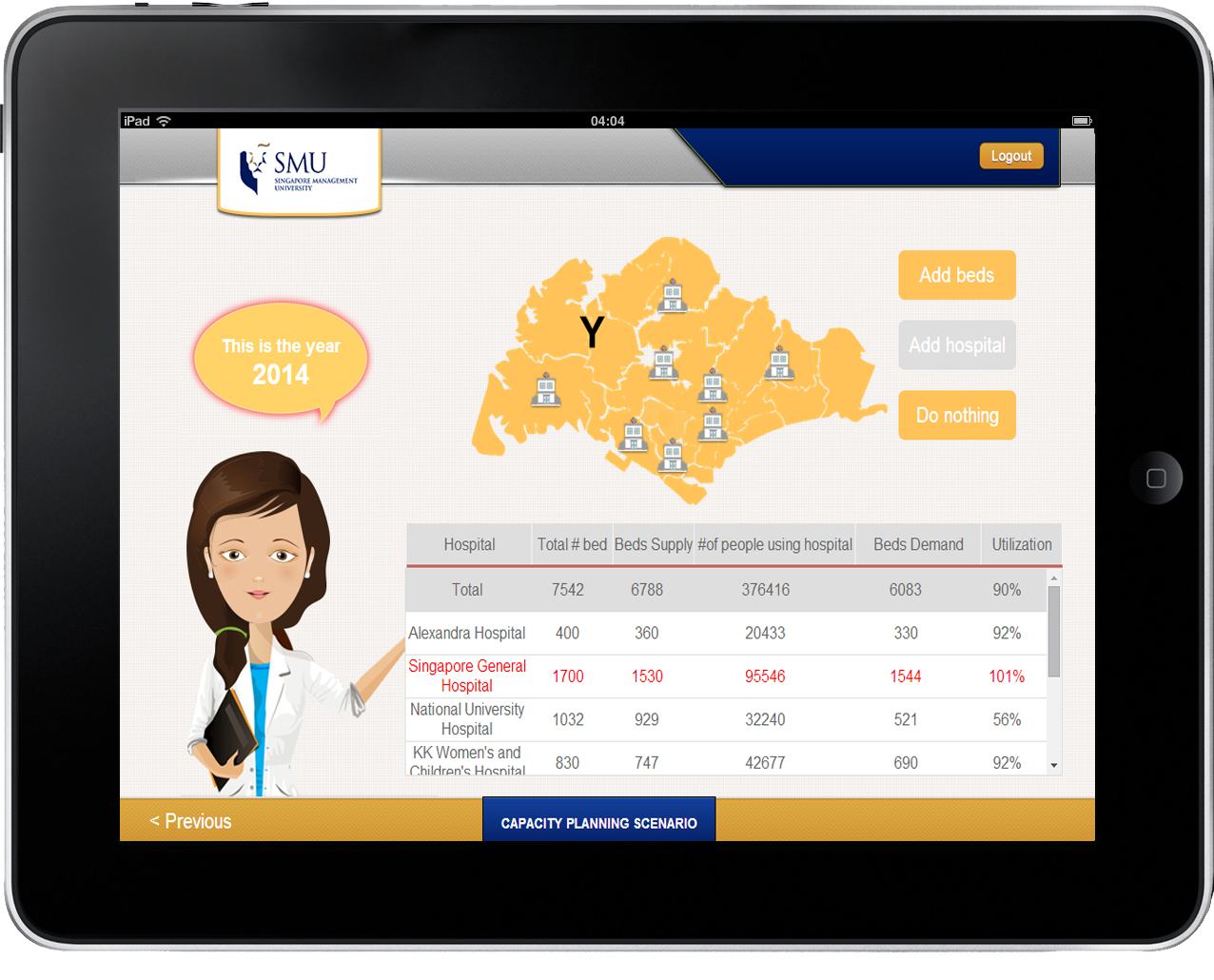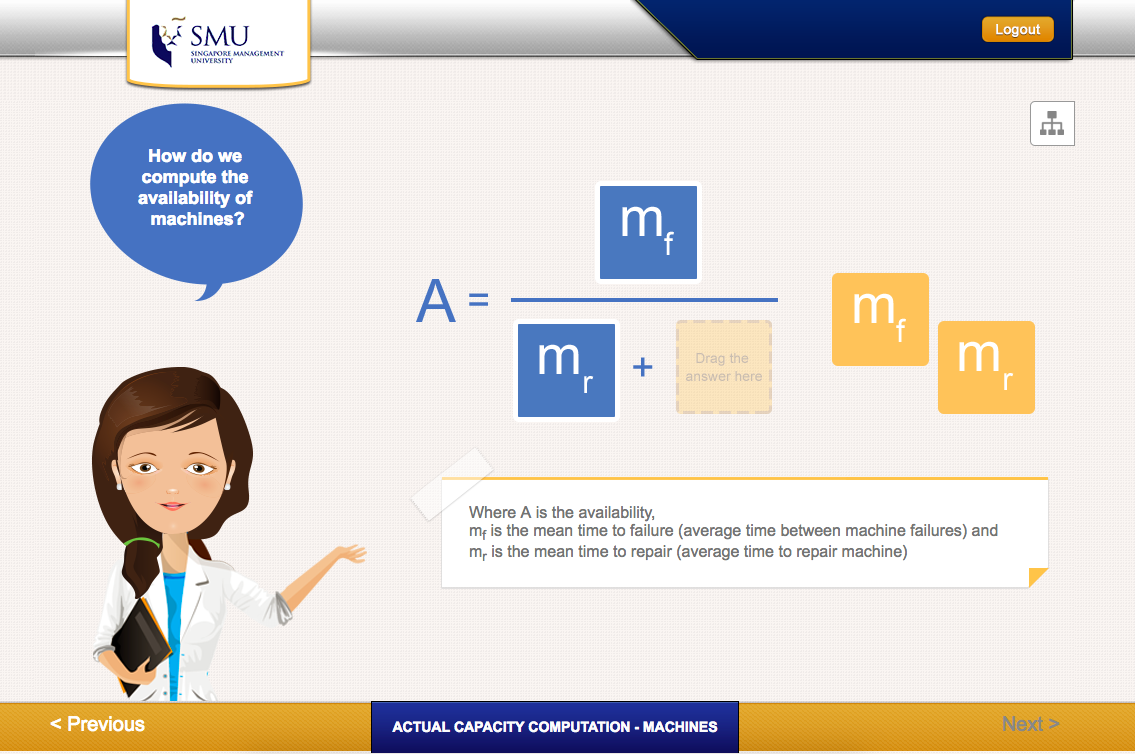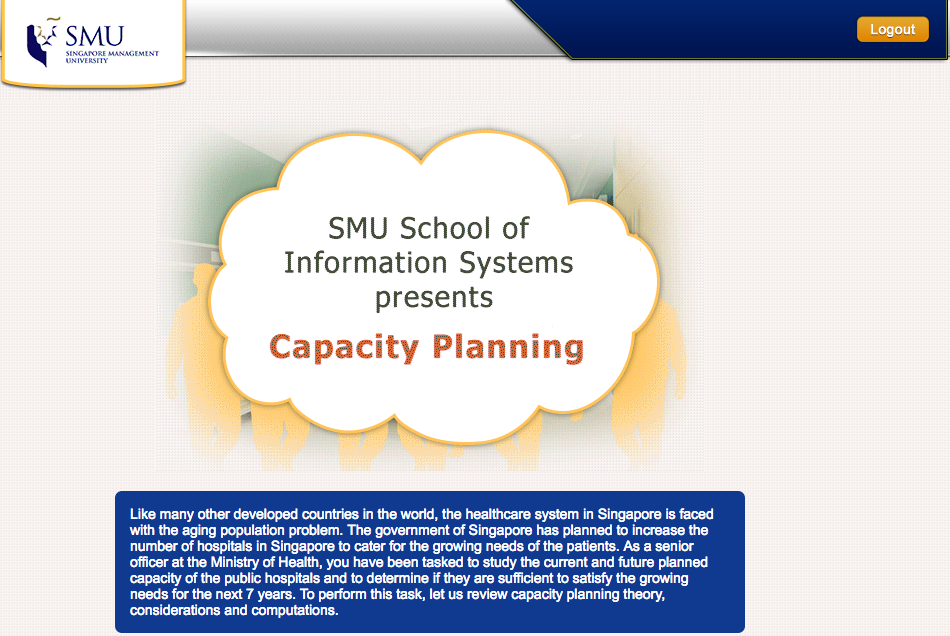 Project Description
The ILOAT is a self-paced digital resource developed for the Operation Analytics course to support self-directed learning.
This is an application that guides students through the process of capacity planning and workforce planning and allows for an engaging, self-paced learning experience. Students can access the application, and read up on the content, self-assess using the short quizzes, and apply their knowledge and understanding of "Capacity Planning" and "Workforce Planning and Scheduling" in a hospital setting through simulations, computations, and decision-making. The "Capacity Planning" storyline relates to the planning of hospital beds in Singapore, while the "Workforce Planning & Scheduling" storyline relates to planning and scheduling of ambulance drivers for a hospital.
Teaching Strategy
The application is meant to be an online tutorial. Instructors can also run the activity in class and solicit decision inputs from students during discussion. This application can also be used in any operations management course which covers the aforementioned two topics.
Click
here
to read about the faculty member's motivation to innovate and impact students' learning through technology.