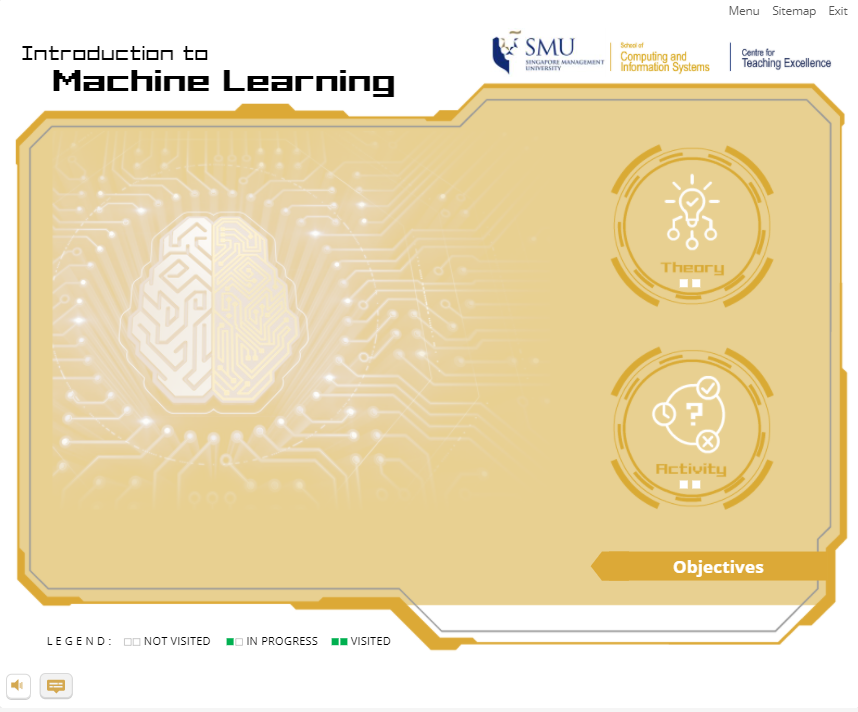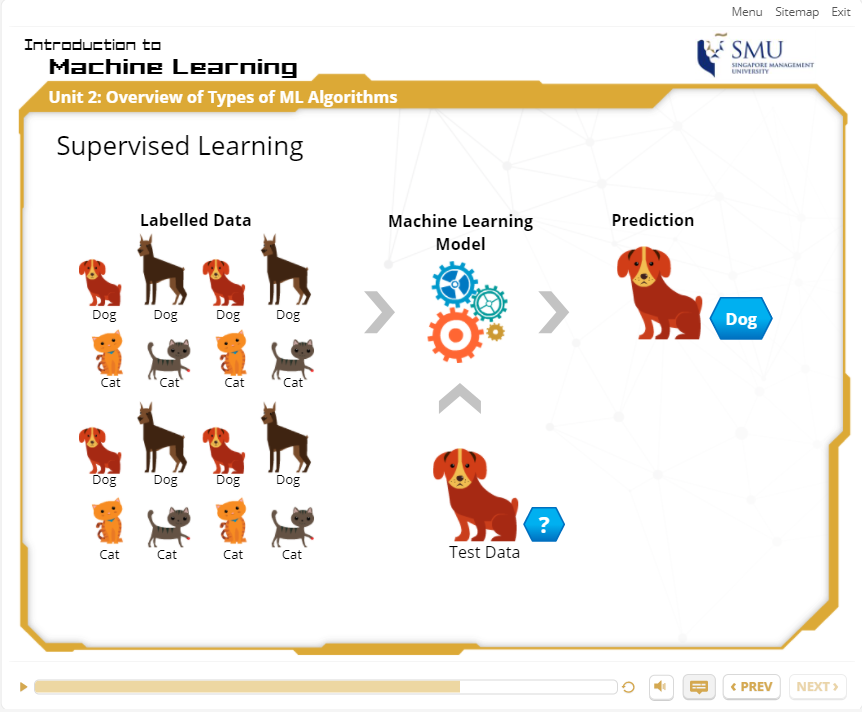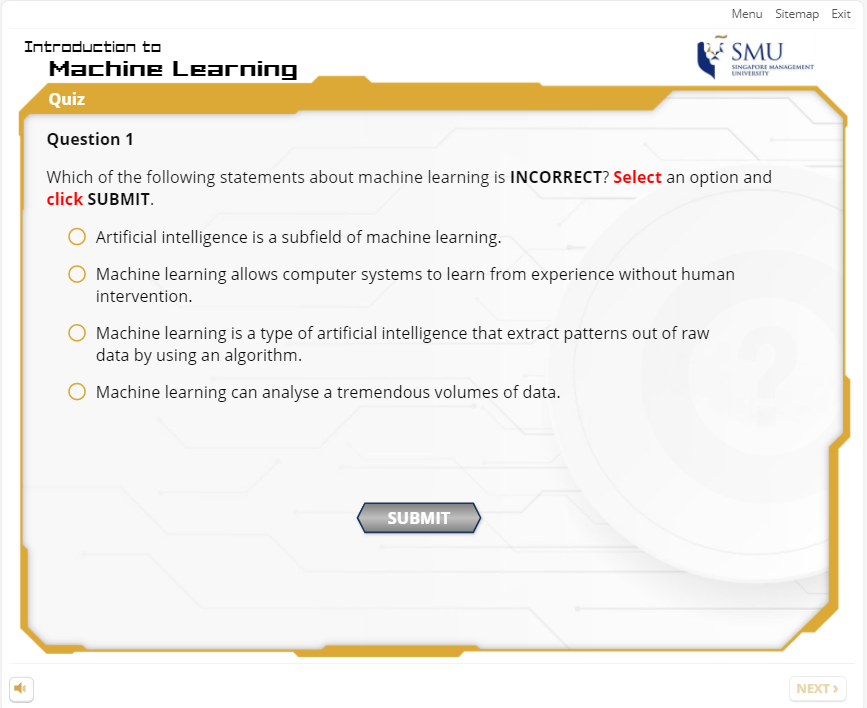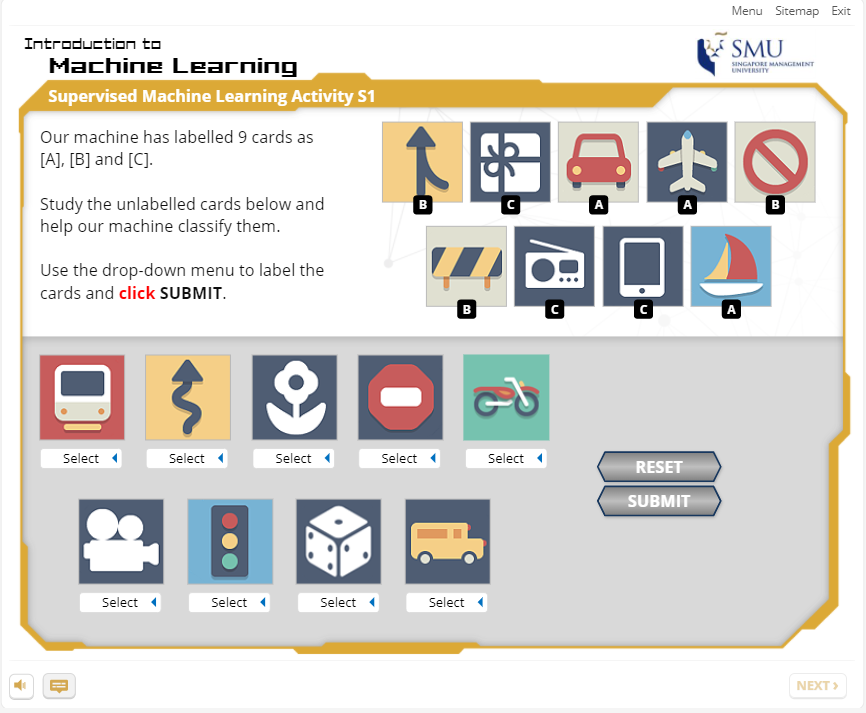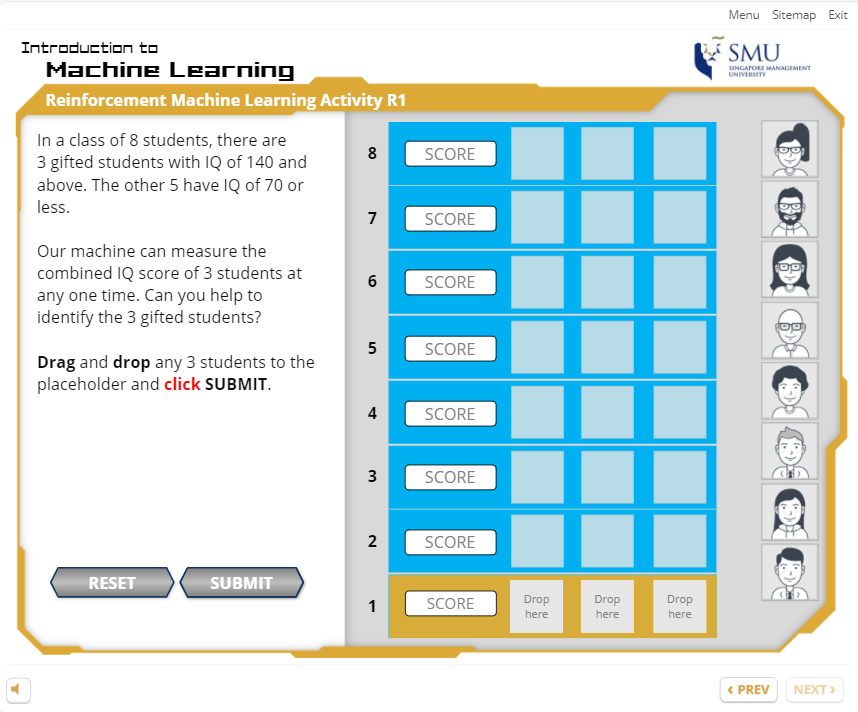 Project Description
This interactive learning object is a self-paced digital resource for students to understand and apply the different types of Machine Learning algorithms using animations, quizzes and interactive activities. Using this resource, students could easily refresh their memory of their concepts learnt.
Teaching Strategy
This learning object is taught in a format where students can review the digital content before class and allows the instructor to provide a "learning by doing" teaching style via in-class session quizzes and interactive activities.
Click here to access the learning object.