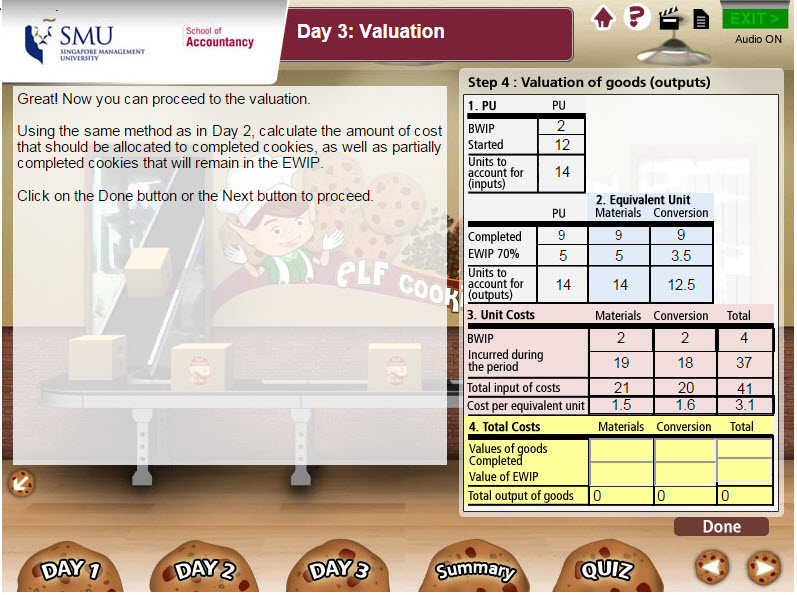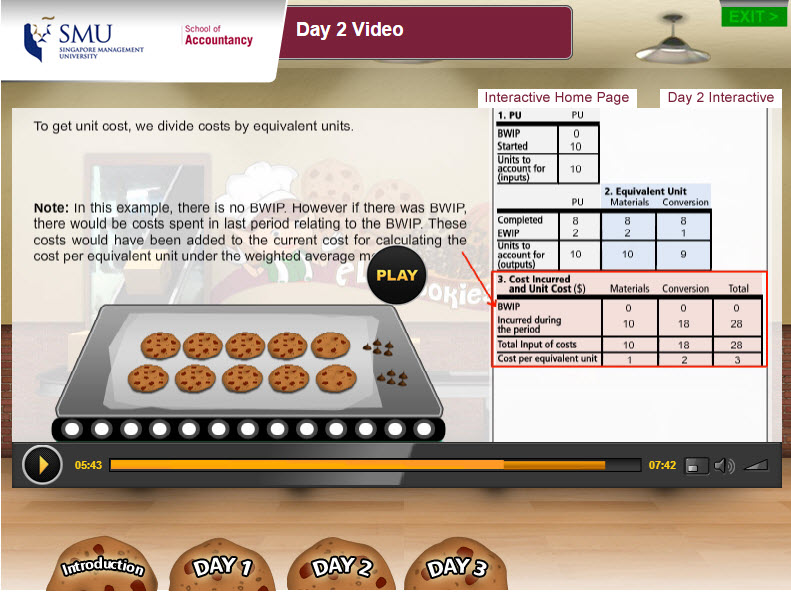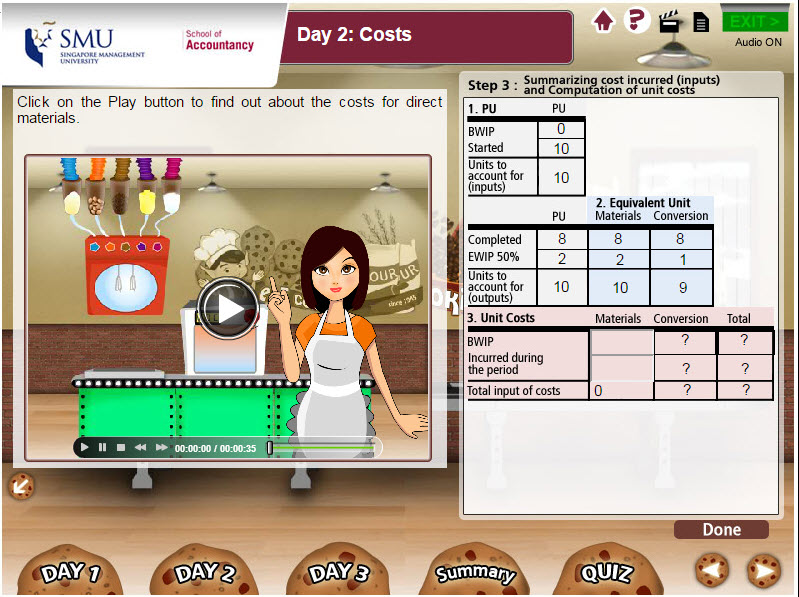 Project Description
The Process Costing learning object 
is a self-paced digital resource developed for the Management Accounting course,
The digital resource 
uses animations and videos to explain the steps and calculations in process costing. It delivers content using interactive visuals and provides self-check quizzes for students to learn at their own pace, at their own preferred time before attending classes.
Teaching Strategy
The instructor uses the learning object in class as part of students' coursework. It also serves as a revision tool where students can monitor their progress and learning needs. Interactive quizzes are embedded in the videos to enable students to self-check their comprehension. At the end of the learning object, students get to practice and review the steps and calculations in process costing using an alternate scenario. Students can revisit the resource after class, or at any time, to revise and review the content and concepts as part of a self-paced lesson.
Click 
here
 to view the learning object.