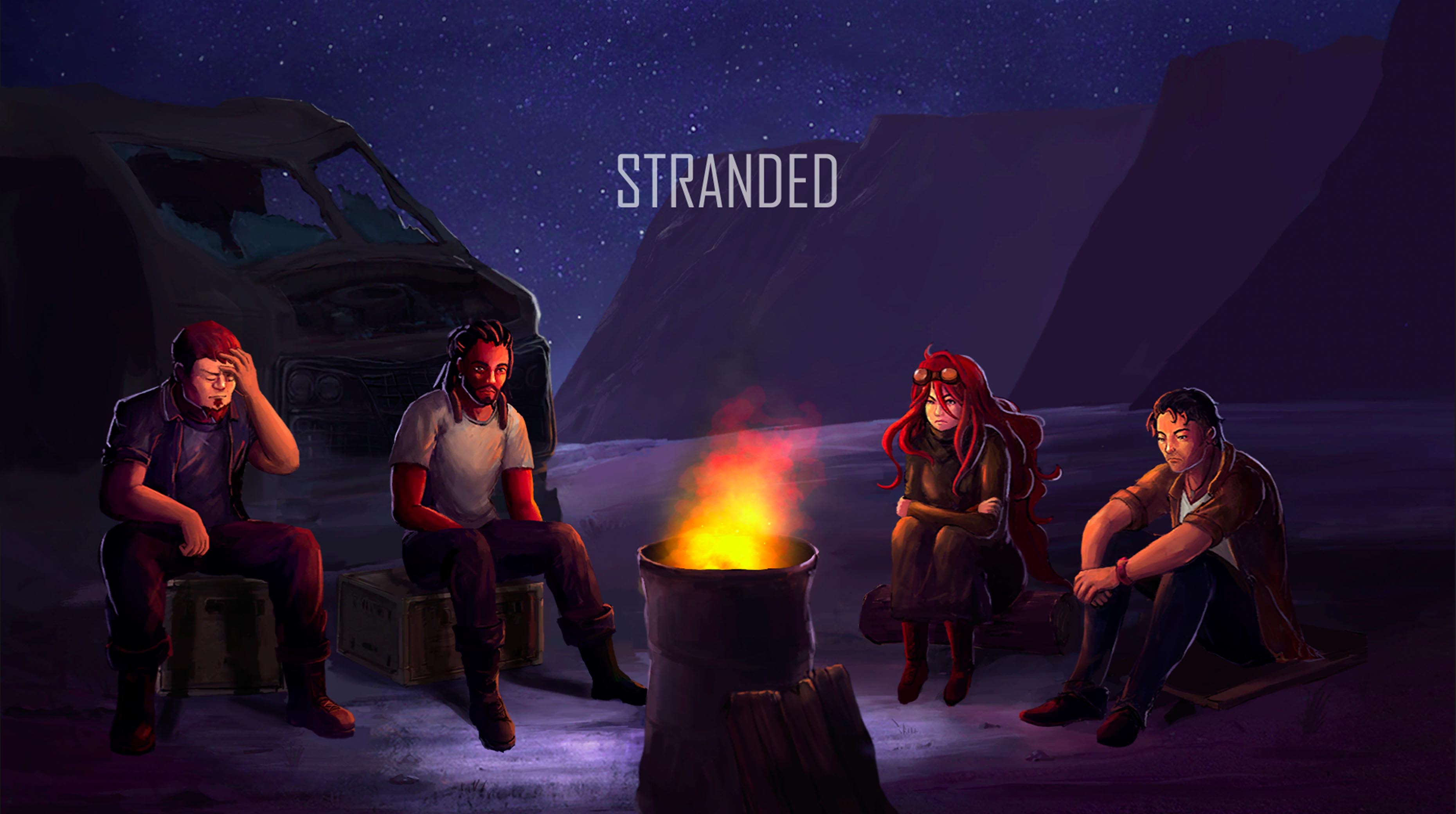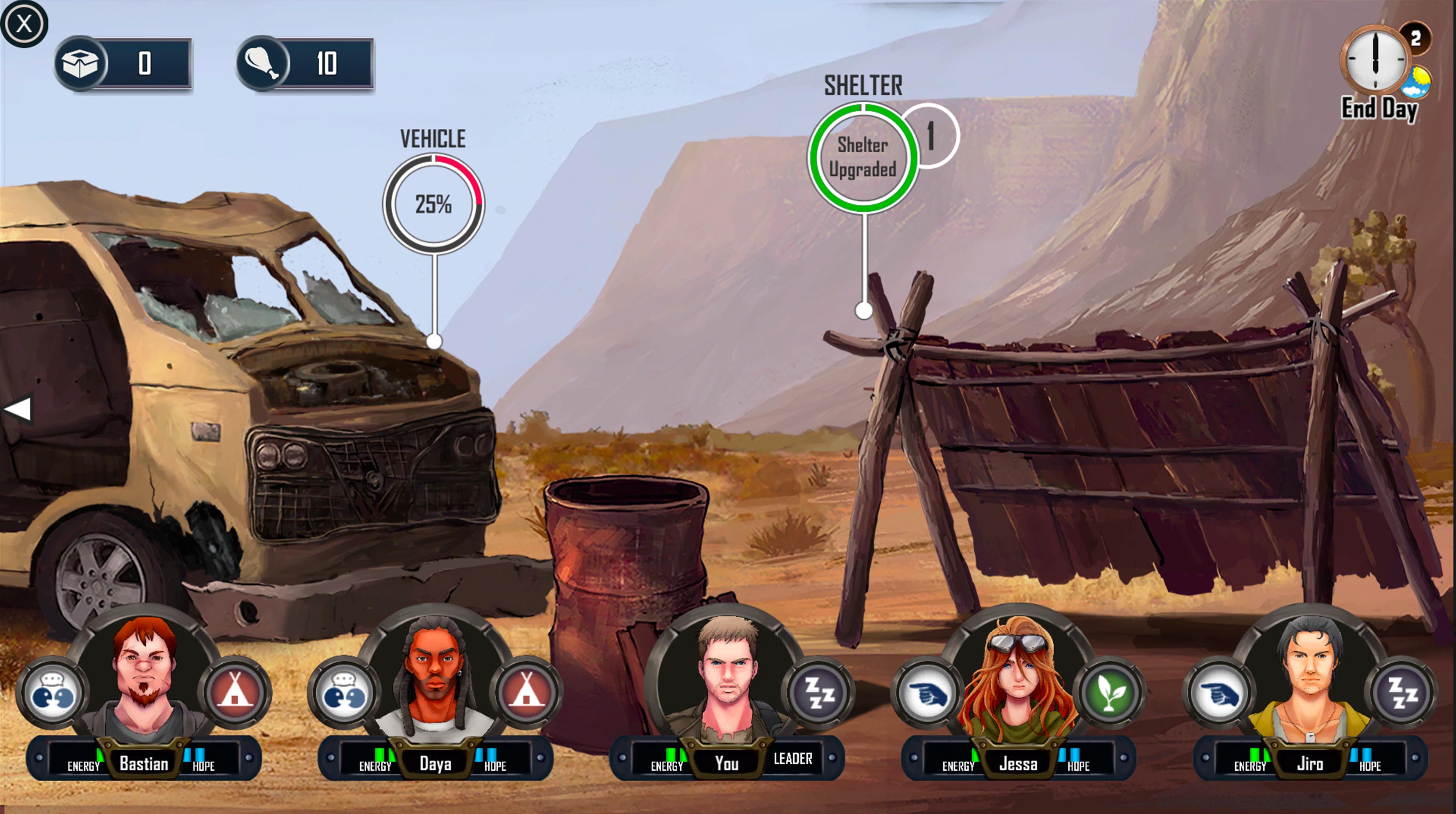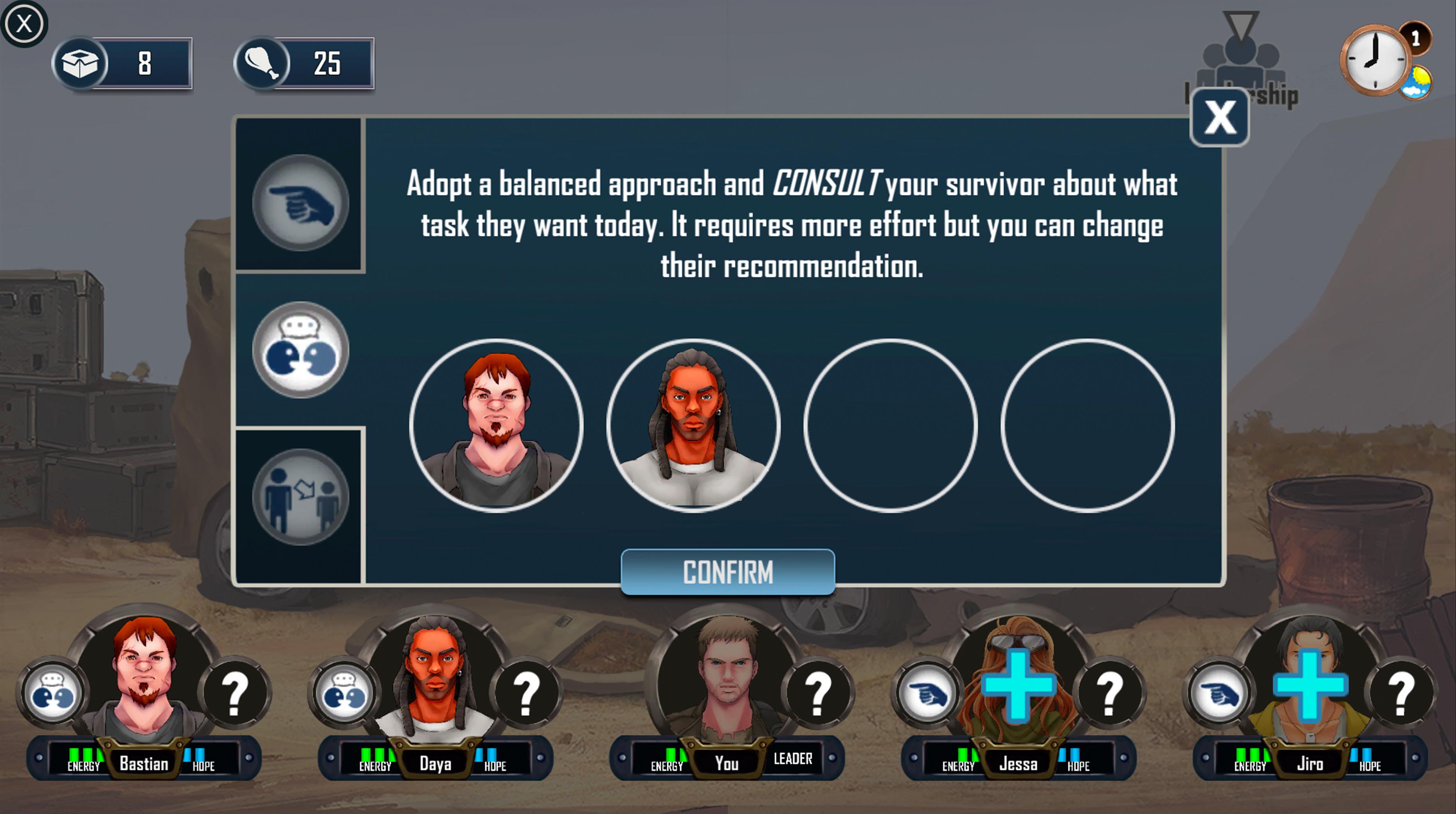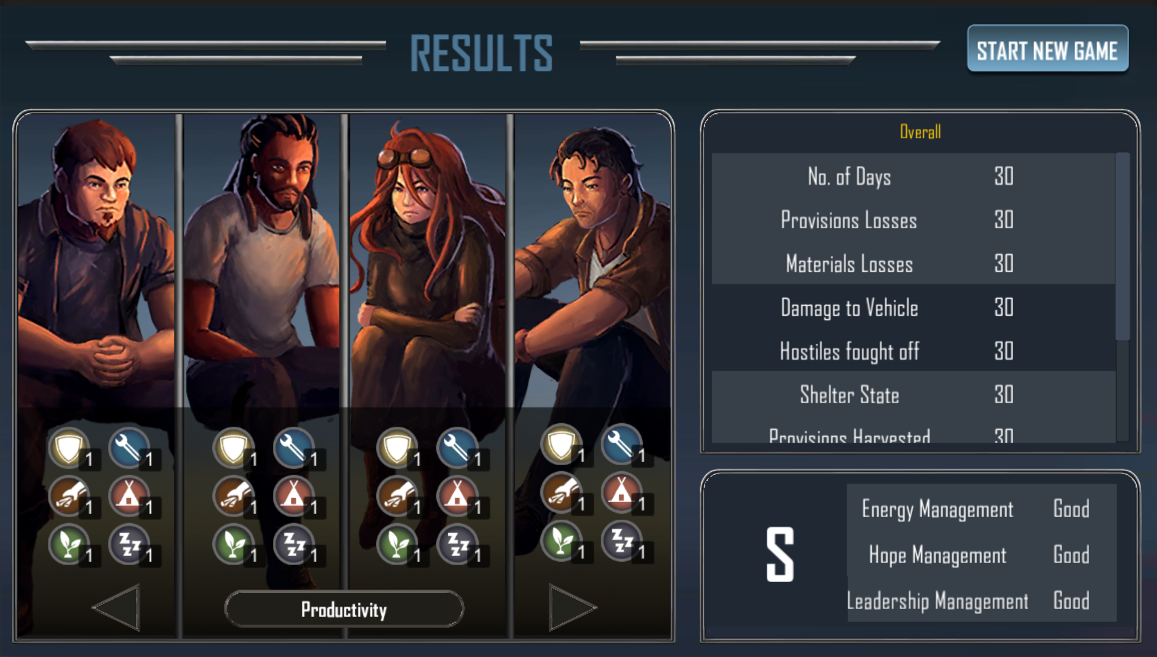 Project Description
'Stranded' is designed as a simulation game that provides an experiential platform to learn lessons on team leadership in a situational context based on sudden changes of events.
The setting is a future dystopian world where resources are scarce and different cities are at war with each other as they compete for resources. The player has to assume the role of a leader of a team now stranded in a desert because their vehicle in the form of a van is damaged. If not repaired quickly, they may be raided by their surrounding enemies, thus delaying or inhibiting any hope of escape.
The aim of the game is for each individual player, who is now a team leader, to grapple with the complexities of the given situation, including the team members' varied personalities. He/she has to manage the team well to get out of the present predicament.
Teaching Strategy
The objective of this game is to engage students in applying concepts learnt on contingency theories, traits, and interpersonal skills through a digital experience in a practical context. By so doing, they learn the importance of:
Adapting to changing situations, environment and people context
Working as a team despite different behavioural traits
Interpersonal skills in achieving the task, for example motivation, communication and conflict management, etc.
The instructor can also include lessons on the importance of applying the necessary inter-personal skills from lessons learnt in class and the process of their own teamwork experience thus far.
The instructors will cover the content in class and students will be able to use the game to reinforce their understandings of the concepts.
Download the case notes and teaching guide for the project at the following link.
For access to the project, please contact CTE at cte [at] smu.edu.sg