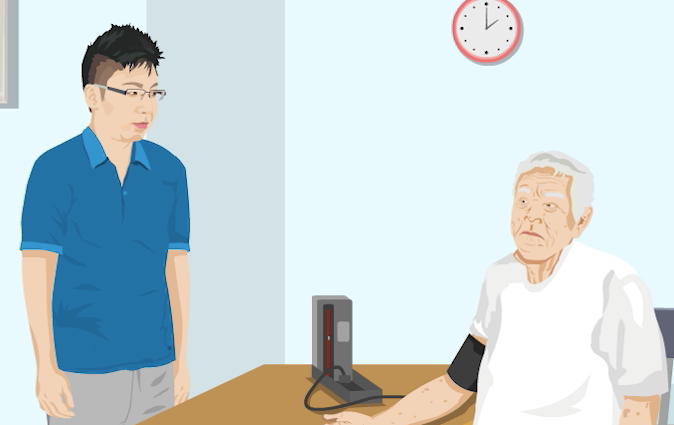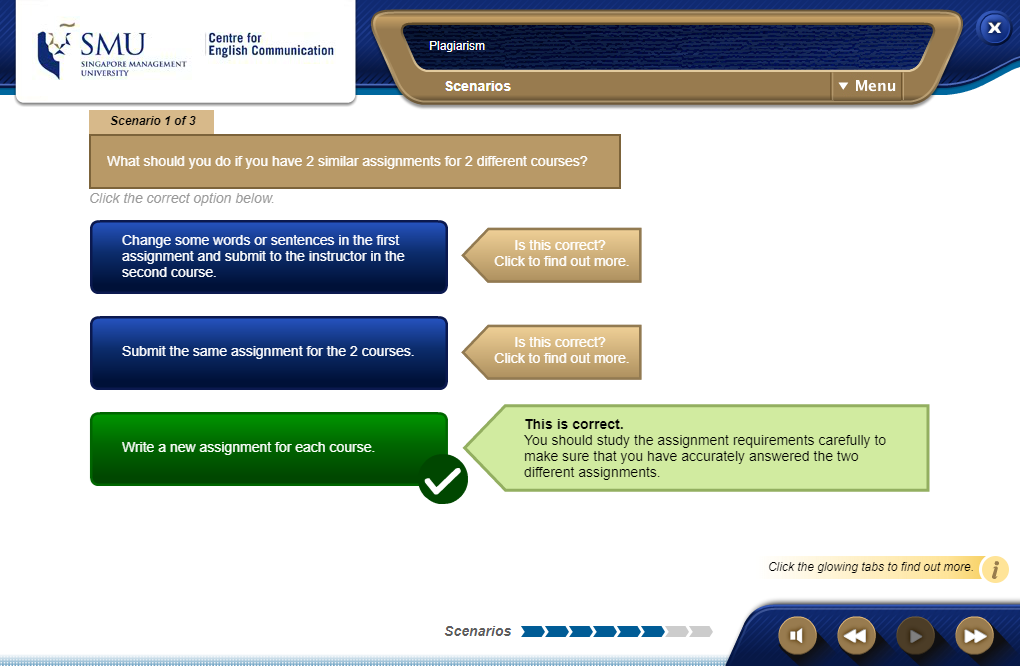 Project Description
The Writing and Reasoning learning object is part of a series of self-paced digital resources developed for the course conducted by the Centre for English Communication.
These learning objects use rich visuals and animated stories, to communicate challenging concepts pertaining to argument structure, reasoning, and construction.
Teaching Strategy
The learning objects augment the face-to-face lessons for Writing and Reasoning. Students are encouraged to access the learning objects before going to a Writing and Reasoning class, to pick up the basic content. The time that was spent on explaining the basic content is now used for understanding argument construction and reasoning in class.
Click
here
to access the learning object.