The Peer Coaching Programme is for developmental purposes, a way for faculty members to improve or simply to reflect on teaching assumptions. The feedback from the Peer Coach is provided in confidence to the faculty member, and CTE does not collect the feedback. The Peer Coaching Programme is built on the principle of trust. 
Peer Coaches, nominated by their Dean's Office, participate in a 4-hour workshop on coaching skills. The duration of the coaching session with each faculty member is estimated to be 6 hours, followed by a 1-hour meeting, a semester after the coaching has taken place. 
Peer Coaching - How does it work?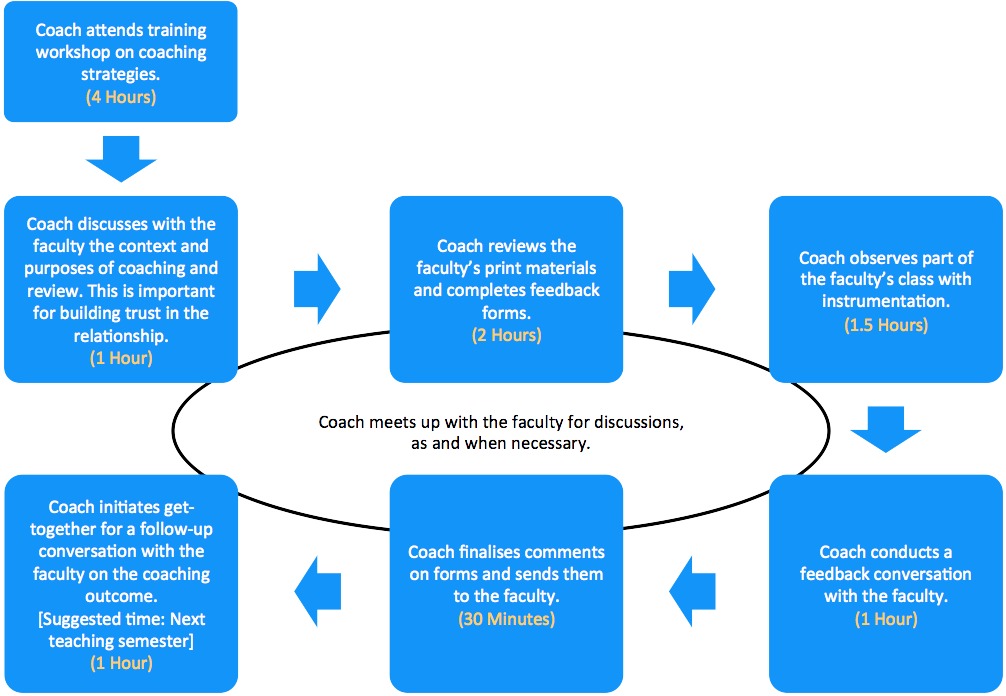 Faculty members are welcome to approach the academic developers in CTE if they wish to get pedagogical insights on facilitation and assessment.