The University Curriculum Committee (UCC), chaired by the Vice Provost (Undergraduate Matters) and comprising Associate Deans from each school, provides strategic leadership in steering, implementing and monitoring EPTL measures in SMU. Representatives from Centre for English Communication (CEC), Integrated Information Technology Services (IITS) and Centre for Teaching Excellence (CTE) also provide inputs at regular UCC meetings.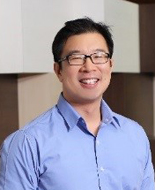 Timothy Chan
Centre for English Communication
Last updated on 20 Feb 2019 .