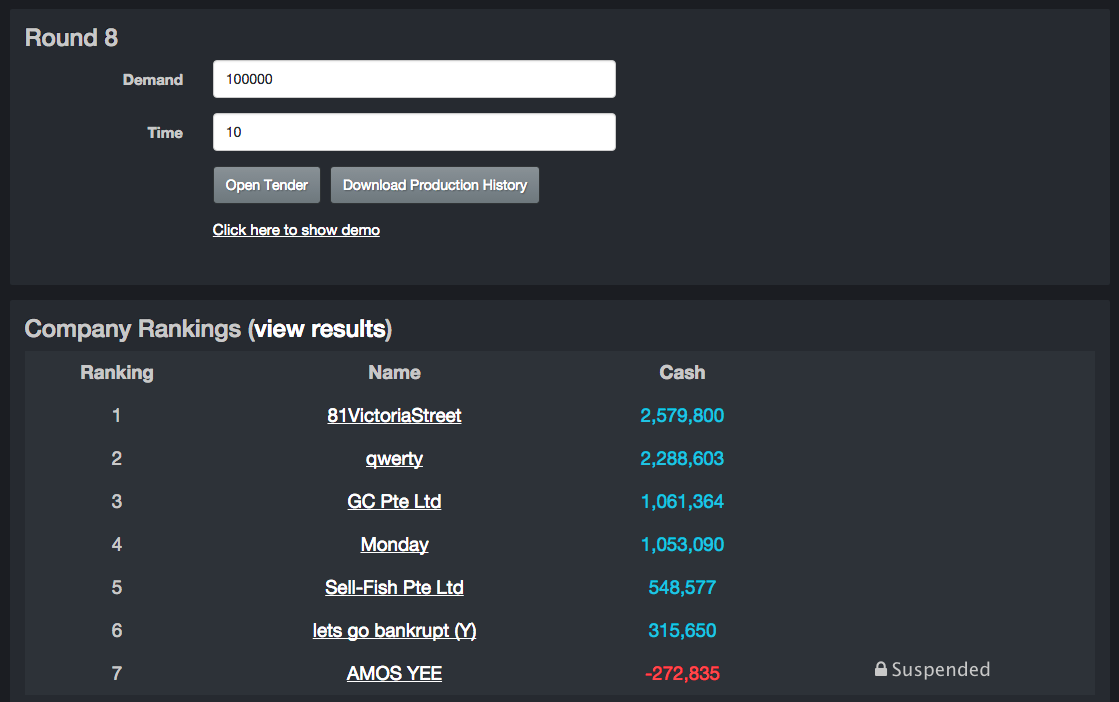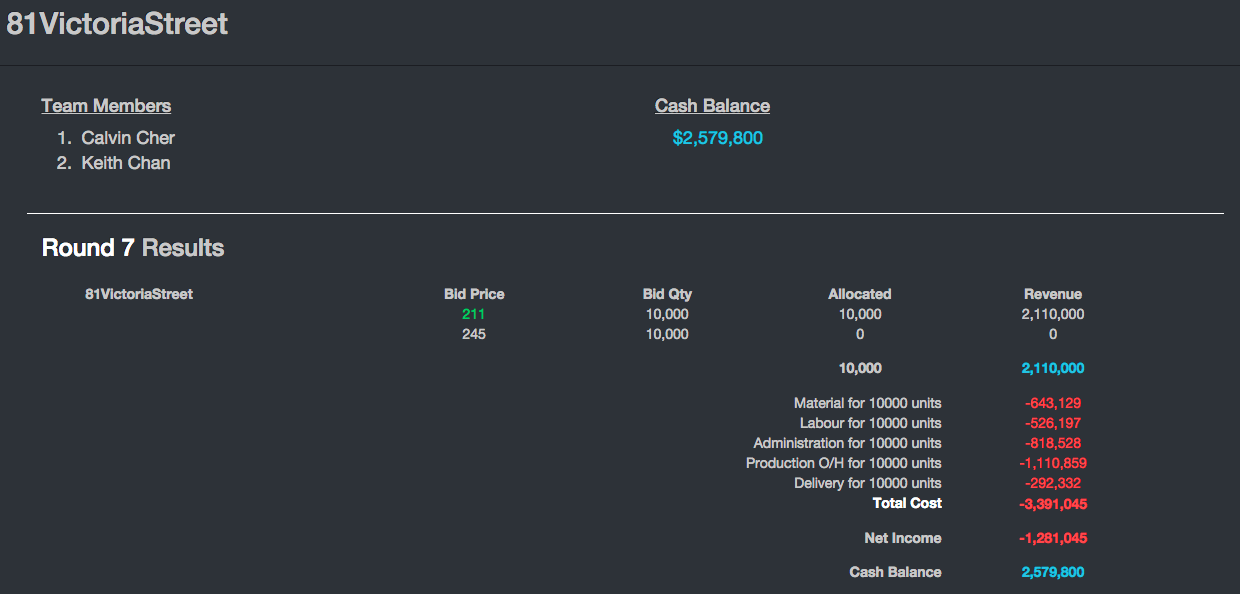 Project Description
The Bidding Game is a team-based game developed for the Management Accounting course.
Students learn about production costs and product pricing in a simulated competitive environment. Groups compete with one another to win profitable contracts in a bidding market controlled by the instructor. Students also work collaboratively to explore the different variables and make decisions.
Teaching Strategy
This game is used primarily in class to teach concepts of production costs and product pricing. It can also act as an interactive way to jump start students' revision efforts when it is used in the later part of the course. 
Click
here
to read about the faculty member's motivation to innovate and impact students' learning through technology.
For access to the project, please contact CTE at cte [at] smu.edu.sg