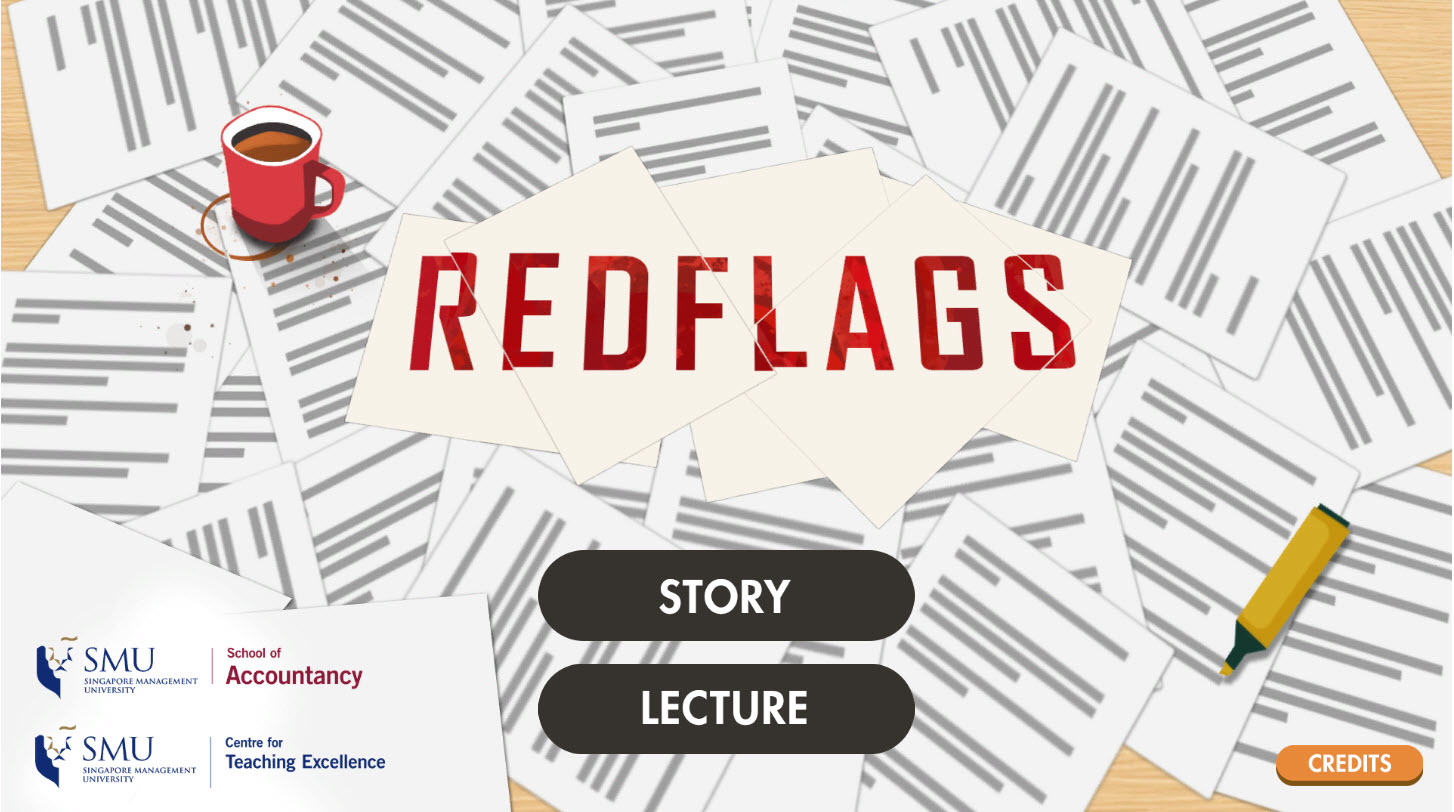 Project Description
Red Flags, is a mobile game that players can download on their tablet devices. The game puts the student in the shoes of an auditor and will also include a number of challenges and puzzles that reflect on the learning objectives. Students will have to manage documents and flag our any irregularities they find, all the while trying to gain a high score.
The game's challenging yet manageable features accompany its immersive and light-hearted nature. The game also promotes self-oriented learning by encouraging and inspiring students to read up on strategies of the proposed learning objectives in order to improve on successive runs of the game
Teaching Strategy
Students will have to rely on their understanding of the topic or reliance on clues within the game to solve the challenges. Students will be tasked to encounter, identify and solve red flag issues pertaining to Accounting Fraud through a series of "Investigative Trials"
The game will cover contents from Week 7 - 10, including the following learning objectives:
1.   Highlight the principles of governance, risk and control
2.   Identify and analyze potential fraudulent activities
3.   Suggest suitable control plans to detect and prevent potential fraudulent activities
The instructors will cover the content regarding accounting fraud detection in class and students will be able to use the game to reinforce their understandings of the concepts.
Download the case notes and teaching guide from the following link.
The game can be downloaded from the iOS App Store and Google Play Store